Winter gives Via another chance to change driver behavior
"Why don't you take the train?" enters a second phase as roads turn treacherous.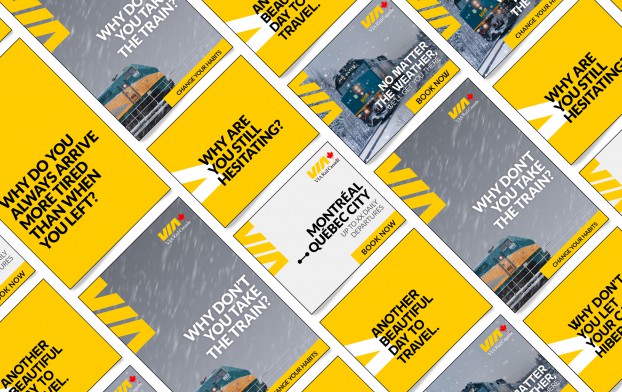 The pointed question "Why Don't You Take the Train?" just got frostier as Via Rail targets winter drivers with the latest phase of its campaign.
As roads get snow covered in Quebec and rain slicked in Toronto this January, Via has begun positioning its trains as an easier way to get around with lines like "No matter the weather, we'll get you there." It's part of a bid to shift consumer behaviours, asking Ontario and Quebec drivers to keep their cars in their driveways and buy a train ticket.
Via is building specific content to run on it social platforms on snow days, but the broad creative thrust still focuses on people with bad habits asking those who critique them why they don't take the train.
The second-wave of media buying targets commuters across television, OOH, social media and online video pre-roll.
As with the first wave of creative, Cossette is leading creative, Quebec agency Tink is overseeing digital components and Touche! oversees media duties.