Farnham Ale & Lager shows off its range
Lg2's latest work for the craft brewery shows there is a level of bitterness for everyone.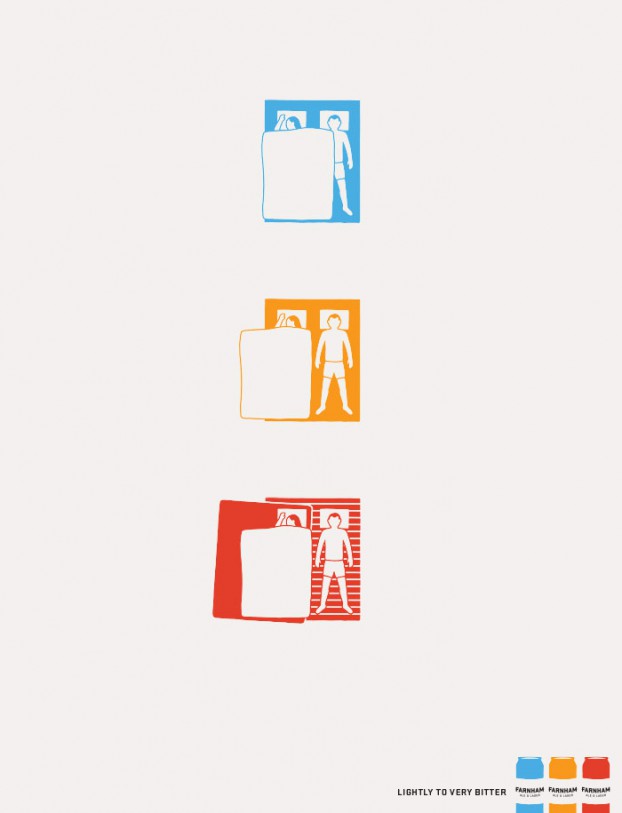 Farnham Ale & Lager has made a name for itself by highlighting the bitterness of its beers, but its latest campaign aims to show that can come in a variety of forms.
Much like past campaigns ad agency Lg2 has created for the craft brewery, each of the print ads show people in a variety of different undesirable situations. However, the situations in the new campaign start small and escalate, from a blanket hog claiming more of the bed for herself to a boater losing increasingly important things to the water below.
The idea behind the ads is that there is a range of bitterness in Farnham's beer, replacing "A Bit Bitter" with a new, "Lightly to Very Bitter" tagline appearing next to three cans, instead of just one.
Despite using it as a defining factor throughout the years, this isn't the first attempt by the brewery to show that a bitter beer can appeal to a range of tastes. The packaging for many of Farnham's beers – also crafted by Lg2 – features a large number indicating its IBU rating (the higher the number, the more bitter the beer). In 2015, it brought a vending machine to a craft beer festival, giving visitors a free beer with its bitterness dependent on how loud they yelled at it.