Metro Ontario's year of going local
The grocer focuses on food and music, aligning its sourcing strategy with Canada's 150th birthday.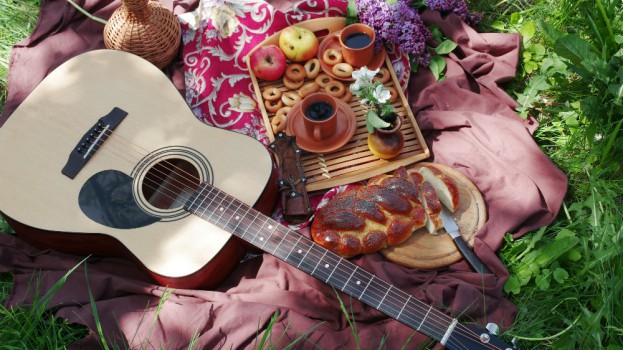 Metro Ontario is going heavily local for its marketing this year, kicking off a new program tied both to Canada's 150th birthday and the country's music scene.
Beginning with the Juno Awards in Ottawa, the grocer will be launching a "Homegrown Tour" program, focused on local communities. As part of being the official volunteer sponsor of the awards, the retailer will be executing the first food experience of the "tour" on the previously announced Juno Express, a Via Rail train transporting nominees and others in the music industry from Toronto to Ottawa.
Following that, the tour will be executed in spring and summer across seven key markets for Metro (Toronto, Ottawa, Oakville, Windsor, Guelph, London and Thunder Bay), where the retailer has already been investing in store improvements.
Each pop-up experience will begin with an invitation-only dinner event involving local community influencers, such as writers, politicians and teachers. Essentially, they will involve those who have had a true impact on their local communities, says Nancy Modrcin, VP marketing at Metro Ontario. Those dinners will be followed on the same day with a larger concert open to Metro customers.
The overarching theme is that the best times in life involve food and music coming together, Modrcin says. "Think about going to wedding. The two things that will make or break that experience are the food and the music."
Metro has tied both film and fashion into its past marketing efforts, and a music tie-in was a natural evolution, she says. In 2015, for example, the retailer hosted a drive-in movie at its renovated Liberty Village location in Toronto and it's had content partnership with Flare magazine.
Last year, the retailer also launched a local purchasing program in Ontario, continuing a corporate initiative started in Quebec to get more local food in its stores. Canada's 150th provides additionally good timing to ramp up its local focus, Modrcin says.
The local food and music story will also live across all of Metro's stores in Ontario and as part of its omnichannel strategy. In-store, it will be highlighting Canadian products and support of its private label brands, Irresistibles and Selections.
The grocer also has a 52-week content plan already underway, with plans to ramp it up this spring and through Canada Day. That includes editorial content, such as blogs and videos, along with influencer partnerships.
The entire program will be supported by in-store signage and radio, flyers, paid and social media and Metro's owned digital channels, including its website and MyMetro mobile app. In-store, it will also be using locally produced music soundtracks.
Metro's agency team includes Publicis Toronto on mass and digital advertising, Touche on media, Ent! Marketing for music-related event product and Veritas Communications on PR.
Featured image via Shutterstock