Telus assembles a team of storytellers
The telco moves into online docs that highlight the social causes it champions.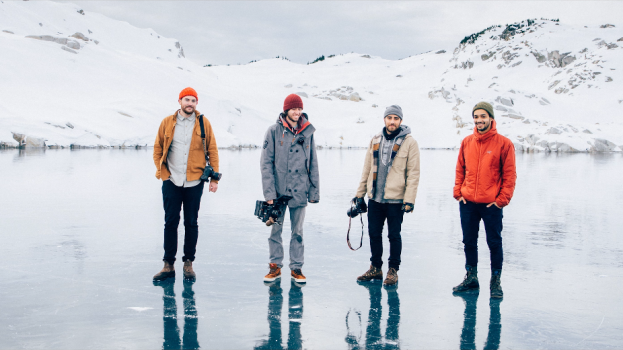 This article appears in the March/April 2017 issue of strategy.

The 2016 edition of strategy's Marketer Survey showed 30% of Canadian marketers bring branded content production in-house. While that is often to ensure the timely production of digital content, it can also be useful when the content is dear to a brand.

Like many large companies, Telus first hired in-house videographers, graphic designers and developers to create internal assets, like corporate videos or websites. But the team has grown and diversified, recently uniting as Telus Studios in Vancouver. The efficiencies of having all its creatives on a single team are being brought to bear on consumer-facing work – namely, "Stories by Telus."

The long-term project is a series of short online docs that highlight the social causes Telus contributes to through community partnerships, technology and investments.

Its four, four-episode seasons will live on YouTube and a dedicated "Stories by Telus" website. The first season (focused on health) launched in November and the second (focused on community) at the end of January. One episode shows how technology helps adventure seekers plan their trips to remote mountains, lakes and forests. Another tells the story of volunteers who established a local health clinic on a remote island.

Telus has more seasons planned, tackling subjects like business, the environment and connected living.

Carissa McCart, who leads Telus Studios, says a benefit of having the "Stories" initiative led by an internal production team is that it offers more freedom to test and learn different storytelling methods. It's an ongoing process, with the brand monitoring consumer response to see what's most effective.

Many of the "Stories" cover things Telus' staff has long taken pride in, and the video series is about taking those things to Canadians who might not be aware of them. "From a brand perspective, we are doing a lot of work to talk more about why we do the things we do across the entire company," McCart says.