Kijiji makes it about the shake
Cloudraker uses a rockabilly classic for the online classified site's spring campaign.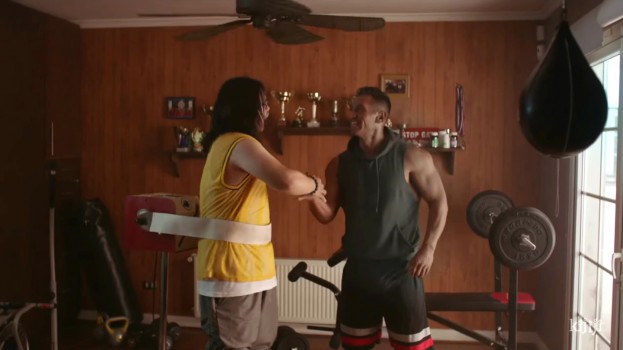 Kijiji has launched its latest spring campaign to promote its online classified service.

Called "Shake On It," it features a cast of characters trying out and buying products from a selection of Kijiji's most popular categories.

Created by Montreal agency Cloudraker, the new 30-second TV spot (set to air nationally thanks to a media buy overseen by Denneboom) features Jerry Lee Lewis' rockabilly classic "Whole Lotta Shakin' Goin' On." As people test drive hot rods and mountain bikes, each sale is sealed with a handshake.

Kijiji traditionally markets in the spring and fall, when it sees traffic on its site increase. Last spring's creative bore the tagline "What's Your Thing?"

The brief to Cloudraker specifically asked to showcase the breadth of Kijiji's offering, says Marc-Andre Hade, head of strategic marketing at the classified company. "There are so many categories on the site, and 6.5 million live ads on the site as we speak. So we really wanted to showcase a lot of our categories in a fun, simple, laid back way. That's our brand."

Shorter versions of the tent pole TV spot will appear online as pre-roll and across a number of digital channels, specially edited to focus on products relevant to the target audience in those venues (sports and game products may feature heavily on Xbox Live ads, for example).

Hade is relying on past successes to reach out via social media to consumers in the 18 to 34 age bracket.

"I usually challenge my media team to come up with new ideas to test and learn. During our last media buy, we tested Snapchat and it was very successful for us," says Hade, who saw high video completion rates on the platform, and has chosen to expand Kijiji's buy in its Discover feature as a result.

The digital buys will focus on residents of Kijiji's major city markets, which include Toronto, Montreal, Calgary and Edmonton.

CORRECTION: This story originally listed Moncton instead of Edmonton as one of Kijiji's major markets. Strategy regrets the error.