McDonald's breaks the rules
Time loses meaning in the QSR's new all-day breakfast spots.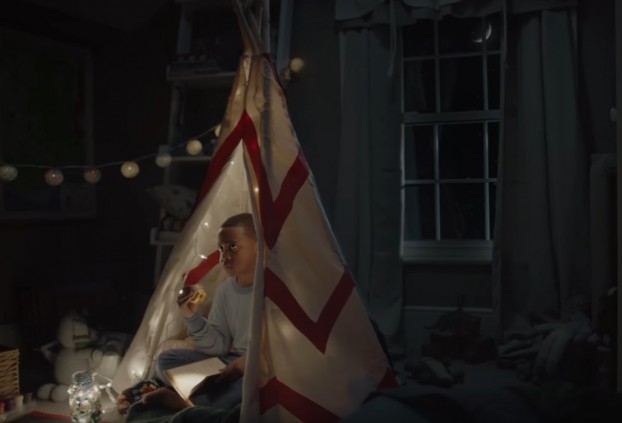 Canadians are an obedient bunch, but sometimes rules just need to be broken.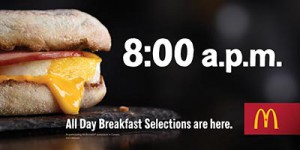 McDonald's Canada is playing with that insight with its new campaign supporting the launch of all-day breakfast nationally. A series of new ads from Cossette play on the concept of time losing meaning now that Egg McMuffins and other breakfast items from the QSR are available post-11 a.m.

While advertising for the all-day breakfast in the U.S. was more focused on how McDonald's has listened to consumer demand, in this market, the brand wanted to play on the idea of breaking the 11 a.m. rule, says Mathieu Gamache, senior marketing manager at McDonald's Canada.

Along with TV and pre-roll spots, a social media and digital strategy is also central, as the brand wants to have a space for consumers to share their enthusiasm over the breakfast decision, he says. Working with media agency OMD, the brand also launched a digital OOH board in downtown Toronto broadcasting "#AllDayBreakfast" tweets. Other OOH ads also feature times with "a.p.m." to again play on time losing meaning.

The campaign overall is targeting millennials, who tend to have more atypical work schedules and purchase what were traditionally breakfast items at different times of day, Gamache says.

The move to launch all-day breakfast came from consumer demand, especially following the same move south of the border, he says. It also helps the QSR compete in the competitive lunchtime space. "It's always a bit of a battlefield," Gamache says, adding that having more options and another protein choice (egg products) at lunch will help McDonald's grow during that period.

In Western Canada, the brand also recently launched a series of digital OOH ads featuring calendars being blocked off as a reminder to commuters to pick up a burger on their lunch hour.