Tech in Action: Levi's smart jacket
The first piece of clothing made with Google's Project Jacquard controls a range of functions with only a few gestures.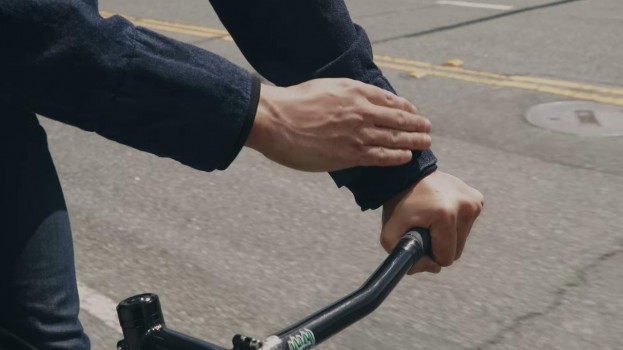 Google's Project Jacquard is an effort by the tech giant to weave technology into clothes, needing nothing more than a standard industrial loom to turn regular-looking garments into fully functional wearable tech.

This week, the company – along with Levi's, the inaugural brand partner on the project – lifted the veil on the first fruits of those efforts that will be available to consumers. Though it was initially announced last spring, the companies put the "Commuter x Jacquard" jacket on public display for the first time at SXSW.

Despite looking like a typical Levi's denim jacket, a small, barely visable area on the cuff has been programmed to recognize certain hand gestures. These are paired by the user with certain functions on their phone through an app. So, tapping your cuff can start, pause or skip songs, while waving your hand across it can have your phone tell you the time or read out directions to you without having to pull it out of your pocket.

Levi's has been working with Google on Jacquard since 2015, and the company says more applications for the tech are coming.

When the jacket goes on sale later this year, it will retail for $350 USD. That's a high price tag for consumers not interested in the latest and greatest tech, but it also shows that other fashion brands might have an opportunity to integrate smart functions into their own products in the near future. It also shows anyone that may have been scared off by the bulkiness of Google Glass that they don't have to sacrifice style and design for the functions of wearable tech.