Oka takes its versatility message national
The cheese brand launches its first campaign focused on boosting its entire portfolio.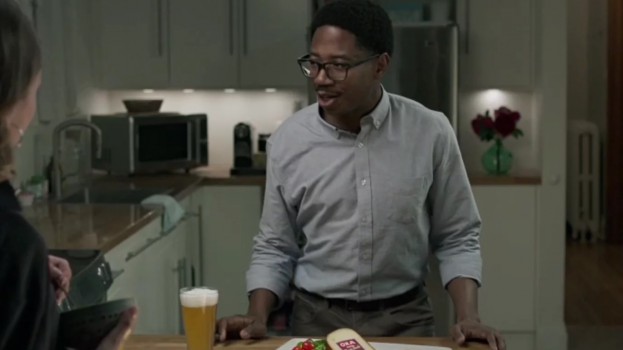 Agropur's Oka brand has launched its first national campaign focused on its broad portfolio of products as it looks to boost awareness of the lesser known cheeses in its lineup.

The new TV and digital campaign positions the cheese brand as "Fine for any occasion," targeting adults between 25 and 54. While the cheese platter-type of positioning is still important, the brand is now looking to show how it can fit in with day-to-day occasions.The lighthearted new creative, led by Lg2, focuses on these different scenarios – like sleeping in or a tough day at the office.

While its traditional wheel cheeses have strong recognition, national awareness of other products in its portfolio is uneven, says Francis Viau, marketing director at Agropur. So products such as Crème Oka or Oka L'Artisan Smoke appear in the ads. And

The campaign comes following the success of a 2016 push in Quebec focused on the brand's single-serve portions. That campaign led to a 55% jump in the awareness of the single portion offering and a "significant increase in sales," according to Viau.

But as consumer research revealed that the gap in brand perception between Quebec consumers and the rest of Canada had shrunk, Oka is shifting back to promoting all brands in its stable.

The new Oka campaign comes on the heels of parent company Agropur debuting its first-ever masterbrand push, a strategy that includes associating itself more directly with Canadian-sourced milk and the Dairy Farmers of Canada.