CIBC celebrates its 150th with a digital mosaic
The bank is using social media aggregation for a Canada 150 campaign that celebrates diversity.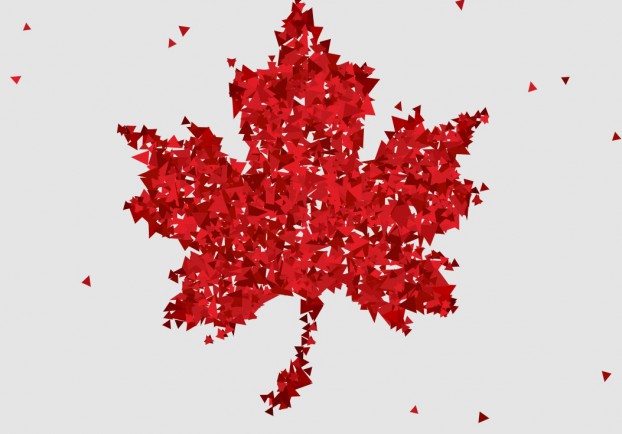 CIBC has launched a new social and digital initiative tied to the 150th birthday it shares this year with the country.
The new campaign tied to the hashtag #StandforCanada and centred on what it calls a "global digital mosaic."
Led out of its innovation incubator, CIBC Live Labs, the bank has created an animated digital maple leaf  made up of aggregated social media posts from Canadians using the hashtag on Twitter, Facebook and Instagram to demonstrate their patriotism.
Scrolling around the interactive graphic reveals user-generated images of Canadian landscapes and kids in hockey jerseys alongside tweets about diversity. The idea is to highlight the diverse voices of the country, using the maple leaf act as a sort of digital time capsule.
"There's 150 years of history, but it's more about where that history has taken us and the optimism we have for our country going forward," says Rob Assimakopoulos, CIBC's senior vice president and CMO.. "We felt that was really important, particularly in today's somewhat evolving political climate, to make a positive contribution by creating a platform like this for Canadians themselves to fill in that story."
The campaign will last all year, and will include in-branch advertising and experiential.
To launch the initiative, CIBC has debuted video content with hockey star Connor McDavid. As the campaign progresses, it will also use content from other influencers to boost the campaign.
Along with the "#StandforCanada" initiative, CIBC has also been doing year-long activations, including welcoming new Canadians at citizenship ceremonies. It's now working with Parks Canada to offer free 2017 Discovery Passes at all of its locations, and is the presenting sponsor of CBC and Radio Canada's Canada 150 coverage.
CIBC works with Juniper Park\TBWA on strategy and creative, Fuse on experiential and Mediacom on media.