Dairy Farmers makes its own tradition
The organization uses sentimental creative to highlight cheese makers' creativity and freedom.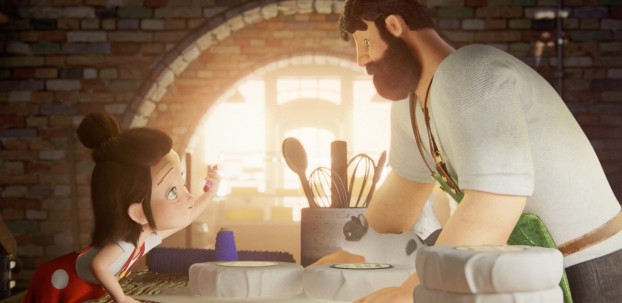 As Canadian dairy producers prepare for the ratification of the Canada-EU trade deal – and with it increased volumes of imported cheese – marketers are looking beyond tradition to sell their product, with a sentimental pitch around innovation and creativity.
The Dairy Farmers of Canada launched a new campaign Monday that looks to score with millennials by highlighting the creativity of Canadian cheese makers. European cheese tradition is well known: Roquefort is only Roquefort  when made from a certain breed of sheep and colonized by a specific fungus from French caves, for example.
Rather than compete on that terroir, the DFC campaign wants to show how Canadian producers are less constrained than their new competition from the old countries.
The campaign by DDB Canada is centred around a three-and-a-half-minute animated video about a young girl who grows up learning the cheese-making craft from her father, and eventually wins the first-place ribbon that always eluded him. The short film is reminiscent, in look and tone, of Zulu Alpha Kilo's successful "Lily & the Snowman" spot for Cineplex.
Paul Wallace, the ECD at DDB's Toronto office, says the organization is looking to distance itself from the "well-worn 'traditionally crafted, artisanal quality' story typical in cheese advertising." Instead, the campaign wants to show how Canadian cheese makers are "unburdened by tradition and unbound by rules, leaving them free to craft new, creative cheeses in any manner their heart desires," he said in a release.
The video is on YouTube, promoted through targeted Facebook ads and with 15- and six-second pre-roll versions driving to CanadianCheese.ca. The site, designed by Tribal Worldwide, profiles a handful of Canadian producers and features a pairing tool (blue cheese and Turtles chocolates, anyone?). Those pairings are also featured in the campaign's OOH component (Initiative is handling media).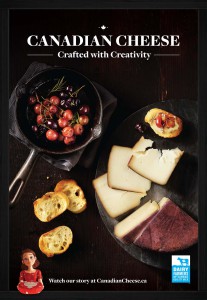 There's also an in-store element by Tracy Locke, featuring brochures and boards with information for shoppers about creating cheeseboards and other serving tips. DDB PR organized a Cheese of the Month Club targeting influencers, encouraging them to share their own Canadian cheese pairings.

The campaign runs until mid-June, with a second phase planned for the fall.

The DFC has been active this year with the increased international competition on the horizon, with new campaigns for milk, and adding its logo to Quebec-based dairy co-operative Agropur's masterbrand campaign.