Canadian Tire pops up in crowded decor space
The retailer puts experiential weight behind its Canvas line to show products in context.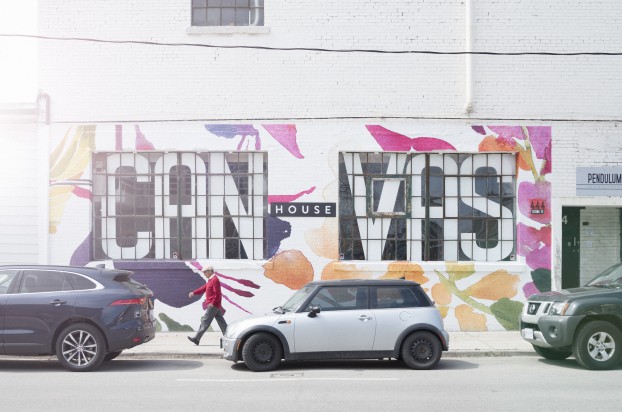 Canadian Tire is putting its Canvas home decor brand into context for Torontonians, creating a four-month pop-up to show its products in situ.

As it gears up for spring and summer, the retailer has created "Canvas House" to show off its wares for the season. A warehouse space close to the city's Queen Street West neighbourhood has been transformed into vignettes that make up the rooms and outdoor spaces of a house – from a backyard patio and garden to a kitchen. Over the next four months, Canvas House will play host to consumer DIY workshops and media and influencer events.

The Canvas brand is rooted in making home decor less daunting and appeal to a broad base of shoppers, says Eva Salem, Canadian Tire's VP of marketing.

The idea behind Canvas House is to put its wares in context and show how items can be placed together. "It was a really great way to illustrate the breadth of product," Salem says.

Canadian Tire had a legacy in holiday decor prior to launching Canvas, but it's now positioning itself as a destination for design ideas, whether small refinements or big, bold changes, she says.

This is the first time Canadian Tire has tried this kind of strategy since launching Canvas in 2014. The brand has an "always-on" presence and gets full-year support in print and at retail, along with PR and influencer support. However, decor is a cluttered space and the retailer is hoping to break through the noise with this creative execution, Salem says.

Canadian Tire led the strategy for Canvas House internally, with PR agency Pomp & Circumstance supporting its launch earlier this month.