The Keg wants to mark an occasion with millennials
A new campaign from KBS invites younger diners in for after-work drinks.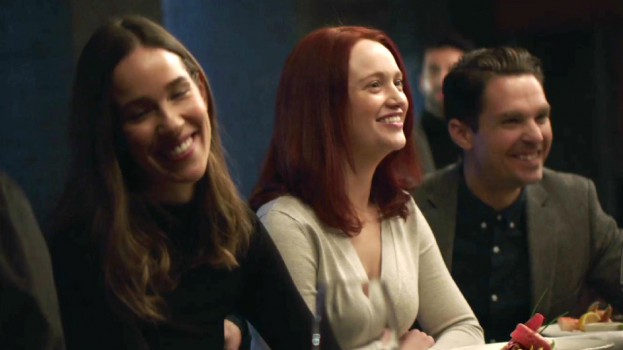 The Keg Steakhouse + Bar has unveiled a new campaign that asks diners to consider it for more than just the special occasion celebrations it's known for.
The "Why Not Tonight?" campaign, created by agency of record KBS, hinges on a set of video executions that show people enjoying drinks and food while a voiceover says things like "Our anniversary isn't for seven months, three weeks and two days. Perfect."
Each spot ends with the line "You always feel celebrated at The Keg. Why not tonight?"
Ryan Bullock, The Keg's VP of marketing, says the restaurant's last campaign "talked about dinner being a ritual and a celebration and a reward. That really sparked an idea in that The Keg is really known for special occasions – essentially celebrations."
Bullock asked KBS to prep a campaign that would "convince millennials to come in for drinks and apps after work" and find other occasions to put The Keg on the consideration list more frequently "without jeopardizing our bread-and-butter of special occasions."
"We aimed to do this by elevating the guests themselves," says Matt Hassell, national chief creative officer of KBS Canada, in a release. "Key to this was having them look to camera. Our message is that they're deserving of being celebrated just by being themselves. No birthday, anniversary or special occasion required. Put another way, you and your friends and family are your own reason to celebrate."
The Keg's menu prices puts it slightly up-market of the fast casual restaurant set, which has becoming increasingly competitive in recent years to capture the millennial demographic as it increases its spending power with age. Bullock says that hasn't affected The Keg's sales yet, but he believes there's something to be gained by showing younger diners that an after-work drink and appetizer at The Keg is about the same price as at his fast-casual competitor.
"We did research and, when we cut the data to isolate millennials, we found affinity for our brand was actually higher with them than with our current loyal guests," he says. "That told us that there is an appetite among that younger set."
The tentpole 60-second video ad will live primarily in digital channels alongside 15-second pre-roll versions. The Keg's media budget has shifted strongly to digital media for this campaign at the expense of print, OOH and TV, although there is still a focus on spending against live sports on television.