BRP consolidates with Anomaly
The agency will handle global work for iconic off-road brands including Ski-Doo, Sea-Doo and Can-Am.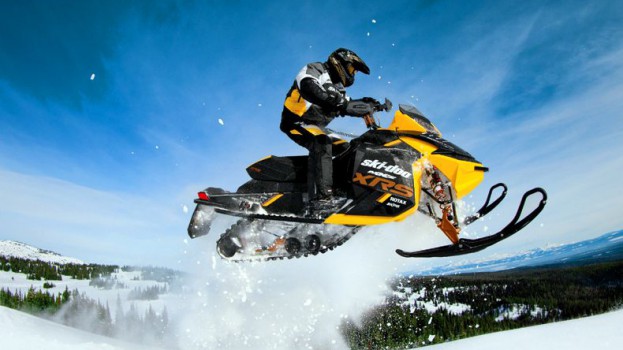 Bombardier Recreational Products has selected Anomaly as its new agency of record following a lengthy RFP process.

Anomaly will handle creative and brand strategy work for BRP's Ski-Doo, Sea-Doo, Evinrude, Can-Am Spyder and Can-Am brands. The global account will be led by Anomaly's Toronto and New York offices, with support from other global agency offices to assist BRP's regional marketing teams.

The review for the business began in September, though was paused for a short time after Anne-Marie LeBerge, previously VP of brand marketing and communications at Telus for more than six years, joined BRP as its new SVP of global brands and communication in October. LeBerge says eight agencies were invited to pitch at the outset, which was pared down to a shortlist of four.

Prior to this, BRP's brands operated very separately, and the company worked with a variety of different agencies, including Milwaukee's Cramer-Krasselt on Ski-Doo and Sea-Doo, Bleublancrouge on Can-Am Spyder and selecting agencies on a project basis for Can-Am. Anomaly's assignment does not cover the Rotax engine brand (which LeBerge says does not do a great deal of consumer-facing advertising and brand work) or Lynx snowmobiles (which are sold in Europe and will continue to have advertising handled locally).

LeBerge says the decision to consolidate is part of an effort to define the BRP masterbrand and modernize its communications. BRP has been producing and selling off-road and recreational vehicles since it was founded in 1942, but has only been operating as an independent company since 2003, when it was sold by previously parent company Bombardier. That is why LeBerge describes it as "a teenager with an old soul," a relatively young company with a portfolio of beloved heritage brands that have been sold for decades.

"The opportunity to define what our masterbrand stands for and to solidify each of the brands that support that masterbrand is so important at this point in our company's history," LeBerge says. "We needed a partner that could work with us on the whole brand strategy as well as the brands within us."

LeBerge describes BRP's previous communications as being very transactional and functional, focusing on technical aspects of the products. Given the legacy of BRP's brands and the loyalty many of its consumers have for them, there is an opportunity to move towards more emotional advertising that takes advantage of the experiences its products provide and the passion of its fans.

"We have not been very modern in our approach on consumer engagement," LeBerge says. "We're very traditional power sport, but we have a great opportunity in being the most innovative company in that field and having products that trigger so much passion. If you sit in one of our vehicles, it makes you feel incredible, and we need to talk about that. The people that ride our products worship them, so we need to leverage that."

Another major goal for BRP is improving its work in data and digital, something LeBerge says Anomaly is well-equiped to help it will. She also cites Anomaly's cultural fit, the authenticity of its work and consumer knowledge that was "miles ahead" of the other agencies as reasons for selecting the agency.