Canadians don't know what AI is
Why marketers need to help educate the public if they are going to accept the tech being part of their lives.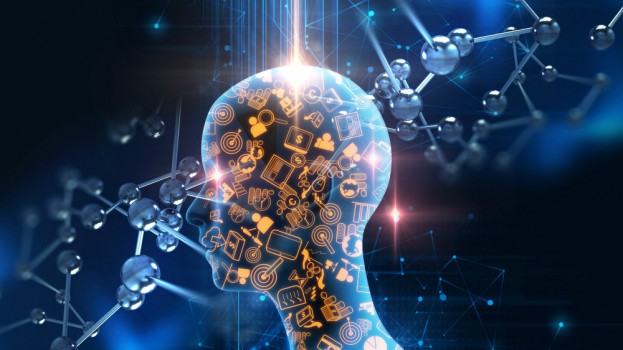 Artificial intelligence is becoming an increasingly common reality of day-to-day living, but a new report suggests most of the population remains unaware of what that means or what its impact will look like. And that might be standing in the way of further, large-scale adoption.
Havas Worldwide Canada produced the report from the findings of its Havas Asks Canada series, surveying over 1,500 Canadians online last month.
General awareness of artificial intelligence is high, with 80% of respondents being at least familiar with the term. However, 86% don't know what the term means, with 84% of respondents claiming that they know what AI is, but providing an incorrect definition when asked. Responses included it being a term for people who are pretending to be smart, microchips implanted in our brains or the 2001 Steven Spielberg film.
There is also a disconnect between how common AI has become and how aware Canadians are of its pervasiveness. While 77% of Canadians believe they have encountered artificial intelligence at some point, only 23% indicated that they encounter it on a daily basis.
While 29% believe AI will have a positive impact, 51% of Canadians are unsure of the impact AI will have, with 19% saying it will have a negative impact.
Havas' findings might seem innocuous at first glance. After all, an AI system works just as well whether or not a consumer knows what it is or how it works. But Sep Seyedi, CTO at Havas Canada, says misunderstandings and stigma around artificial intelligence could result in push back from the general public to its wider adoption and development, especially as companies and governments alike publicly tout their investments into making the Canadian market a leader in the space.
"What triggered this research was when one of my friends came over, pointed at my Echo and refused to enter my house because he thought Amazon had a farm of people listening in to your conversations," Seyedi says. "We've seen instances where everything that's being done with AI was stuffed into the terms and conditions instead of how it was marketed, and the brand gets in trouble when consumers find that out and don't understand the extent of how it's being used."
A lot of Canadians have an over-complicated view of AI, viewing it as a monolithic, privacy-invading robot. Seyedi says its up to marketers to find ways to educate the public on AI and, most importantly, exactly how their companies are using it.
"Not hiding everything in their terms and conditions is key," he says. "They should be specific and, in human terms, explain what it is doing with AI. If you're Amazon, you say that Alexa only wakes up with keywords and understands certain statements and responds to them. Outside of that, we're not collecting data or spying. And if you are collecting data, then what data is being collected and how it is being used needs to be declared so they don't get put in the hot seat."