The future of shopping: Less friction, more transactions
From payment to scanning as you shop, customers demand a smooth experience.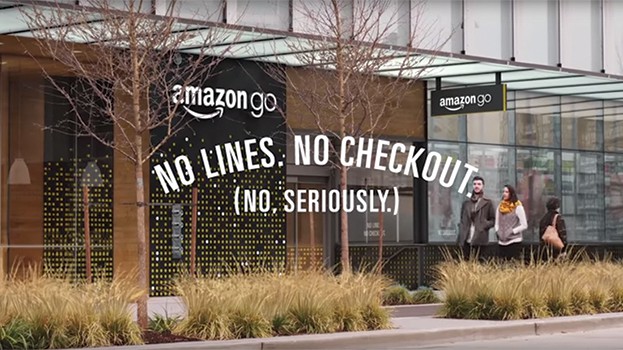 This article appears in the May 2017 issue of strategy.

The single household is multiplying. So is the online shopper's appetite. Personalization is essential to getting consumers off the couch and into the store, as are tailored experiences. Friction is to be avoided at all costs.

Even though trends in retail have become clearer, there's no definitive response. Brands facing changing demographics and consumption habits are playing with product formats and in-store experiences, as well as testing supply chain and delivery innovations. Many are trying to duplicate the ease of online shopping in the physical retail world through easier payments and custom service.

Our five-part shopper report takes you through the trends and strategic approaches (in Canada and around the world) that brands are adopting as they try to catch up with the future shopper. Read part one here,  part two here, part three here and part four here.

As much as personalized service and a sense of community can build brand loyalty and get customers to stores, it can all be lost if the experience is a frustrating one. Consumers expect frictionless shopping, online and in stores, where "transaction speed is a direct correlation to positive customer experience," says TracyLocke's Jason Dubroy. "The faster you can get someone to buy something, the more they will typically buy."

The most futuristic version of this is the Amazon Go convenience store concept, a cashier-free shop where consumers scan an app on the way in and are tracked by multiple cameras. The "Just Walk Out" technology automatically adds the items shoppers take from the shelves to their digital carts, charging their Amazon account: "No lines. No checkout," as the brand boasts. A store has been operating in "beta mode" for its Seattle employees but its plan to open a pilot in early 2017 was delayed due to reported glitches.

A company called Wheelys is also testing a checkout-free concept in Sweden and Shanghai.

Some Canadian startups are working on the puzzle of making in-store payment easier (and faster) with new tech. The Toronto Ritual app is focusing on takeout, partnering with restaurants to streamline ordering and pick-up into a simple, one-step process. Vancouver's Glance Pay is looking to do the same for dining in – it too is partnering with local restaurants to allow diners to confirm their bill, add a tip and pay from their phones.

Some bigger brands, like Boston Pizza, are working on their own solutions. The chain is testing ways to cut out the post-meal wait by allowing customers to pay via its MyBP app before leaving the restaurant.

San Francisco-based Oak Labs, founded by former EBay executives, is taking on payment and fitting room shortcomings all at once. It has designed a mirror that allows shoppers to purchase items by waving devices with Apple Pay or Android Pay in front of it. The mirror reads radio-frequency ID tags on clothes and then features the items – along with complementary pieces – on a touchscreen that's part of the glass. Shoppers can use the screen to request different sizes, with the message going to salespeople's mobile devices. If the right size isn't available, they can order it from the screen for delivery. The mirrors cost USD $25,000 (plus a monthly software licensing fee) to buy or $7,000 to $9,000 per year for a five-year contract, Bloomberg reported.

Shikatani Lacroix's Jean-Pierre Lacroix sees this kind of technology (which is similar to Tesco's "Scan As You Shop" system) making its way into grocery stores, with consumers being able to scan a barcode on an empty shelf and have the out-of-stock item delivered that day.

While more stores move to self-checkout (Shoppers Drug Mart plans to roll out the service to 140 stores this year after a successful Toronto pilot, and Loblaws is experimenting with self-weigh stations for produce to cut down on lineups), Lacroix calls it "an interim step." The benefits for retailers of simplifying or eliminating checkout altogether (through RFID tech and mobile wallets) include "reduced labour costs, more loyal customers, more sales," he says.

Vancouver's Zero Waste Market (see pg. 18) is also taking its checkout technology seriously as it plans its first permanent location to open this fall. Founder Brianne Miller says the store is developing a "digital system to allow people to essentially check out with their own containers," though she's not ready to provide details at this point. "That's definitely how we're going to differentiate ourselves," she says.

All this tech may have its own ROI. Matt Hessey, architectural director at ZAS Architects, the firm handling the project, sees that as a potentially modular innovation that could expand across the package-free space. "If she can create a model that works in terms of people coming in, using their own containers, interact with the point of sale in a convincing and effective way, it obviously has the potential to be exported to other businesses that might be interested in a zero waste model," he says.