Sleep Country's slow-and-steady digital approach
The retailer's business development chief on why it isn't under major threat from the Caspers of the world.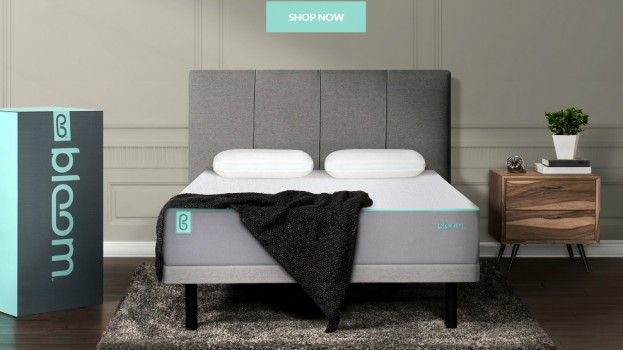 Sleep Country Canada has found a number of new, noisy competitors from the digital space over the past few years. Ecommerce-only brands such as Casper and Endy have gained a lot of visibility through their national ad campaigns and their part in the conversation about drastic shifts in consumer shopping behaviour.
Where a decade ago people were skeptical about shoppers buying shoes online without trying them on first, we now see them buying thousand-dollar beds without ever lying down on them.
In that light, one could see Sleep Country's new bed-in-a-box product called Bloom (which debuted alongside its new ecommerce-enabled website) as a bid to keep up with consumer trends. Which it is, according to Stewart Schaefer, the retailer's chief product development officer and president of its affiliated Quebec retailer Dormez-vous? "I need to service the consumer in the way they want to shop. Period."
But he hesitates to call Casper and its ilk a threat, or position Bloom as a bid to stay relevant. He says his business isn't poised for an Uber-level disruption any time soon.
A Unique Retail Market
"The Caspers and Endys did a fabulous job taking an old idea and branding it as a disruptor," he says. "A lot of people had never heard of a bed-in a-box before these guys, but the reality is that 10 or 15 years ago, you could buy [one] off the shelf at Canadian Tire."
The product technology has improved since that time, he says, as has the business infrastructure for product delivery and return. He credits Casper for being very effective at presenting an attractive offer: the convenience of online shopping plus free delivery and a 100-night return guarantee.
But while Schaefer calls Casper "healthy competition," Sleep Country is not bracing for an all-out assault on their bottom line.
"We are never first-to-market on things," Schaefer says. He points to the arrival of the Tempur-Pedic memory foam mattress in Canada. It's now a leading brand, but Sleep Country waited several years before carrying the product line. "We watched and waited to see if the consumers were interested. We needed to test the product for a few years. Now, we're the largest Tempur-Pedic mattress dealer in Canada."
Looking at other retailers struggling with showrooming and online disruption, Schaefer says he can maintain this slower, more purposeful approach because his business is different, calling mattresses a "grudge buy." Unlike shoes or shirts bought online, you can't throw a bed you don't like in a drawer.
"For all those online guys selling just one product, we can do the exact same thing [delivery, warranty, etc.] except you can try it out in one of our 240 stores. And if you don't like the bed, well you're still in the market for a bed."
In other words, Casper sells just one mattress, but return a Sleep Country product and you'll still have lots to choose from.
Incubating Expertise
Many of these insights came from the five-person team Sleep Country built to handle its ecommerce debut. "We carved them off from the marketing and IT teams in Toronto," Schaefer says. "We wanted them in a little incubator of their own. We allowed them to incubate for months, studying the business, then working with our merchandising team and sales associates, who were actually the ones who designed the bed."
The marketing push for Bloom is on its way from creative agency Sid Lee. KBS handles Sleep Country's main brand work, but the client's incubator team lobbied Schaefer to put fresh eyes on a brand they felt should have some autonomy from the retailer.