Bleublancrouge strengthens strategy and digital
New roles at the agency aim to help integrate processes and foster collaboration.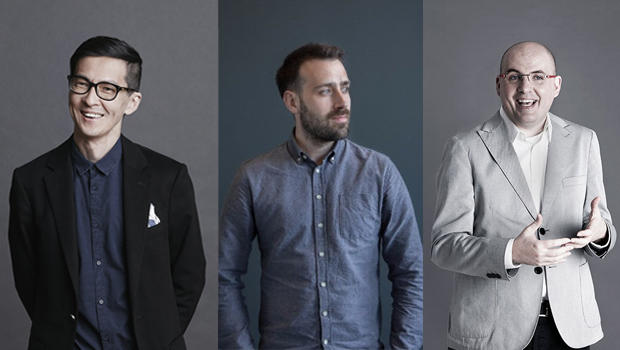 Bleublancrouge has given new strategy- and digital-focused roles to some existing staff to strengthen the leadership there and at its sister agencies.
Wahn Yoon, who has been president of the agency's Toronto office since it opened last year, has had the head of strategy role added to his remit. Prior to taking on the president's role, Yoon developed the "Structural Mapping Process," a proprietary strategic development approach, during his time with L'Institut Idée (a Bleublancrouge sister agency within active holding Groupe Police). In his new head of strategy position, Yoon will help integrate that process within the agency, as well as providing strategic leadership.
In Montreal, David Bélanger has been named director of strategy and will lead operations for the department. Bélanger joined the agency in 2015 as lead strategist, having previously held roles at Nurun, Lulu Software and Cossette.
On the digital front, Andrea Doyon has been named VP of digital solutions, based in Montreal. Doyon joined game design agency Alice & Smith – also a Bleublancrouge sister agency within Groupe Police – a year ago after more than nine years as CIO at Human Equation. Doyon will continue to hold his chief storyteller role at Alice & Smith in addition to his new position.
"This new role will create a greater connection between Bleublancrouge and Alice & Smith, while continuing the work already started with many clients," said Simon Cazelais, president of Bleublancrouge Montreal, in a press release. "Today, success resides in the constant blend of expertise, and this evolution of our strategic strengths is a good example."