To 150 years of diversity
Managing editor Jennifer Horn on what it's like to be an outsider in Canada (and the grocery aisle).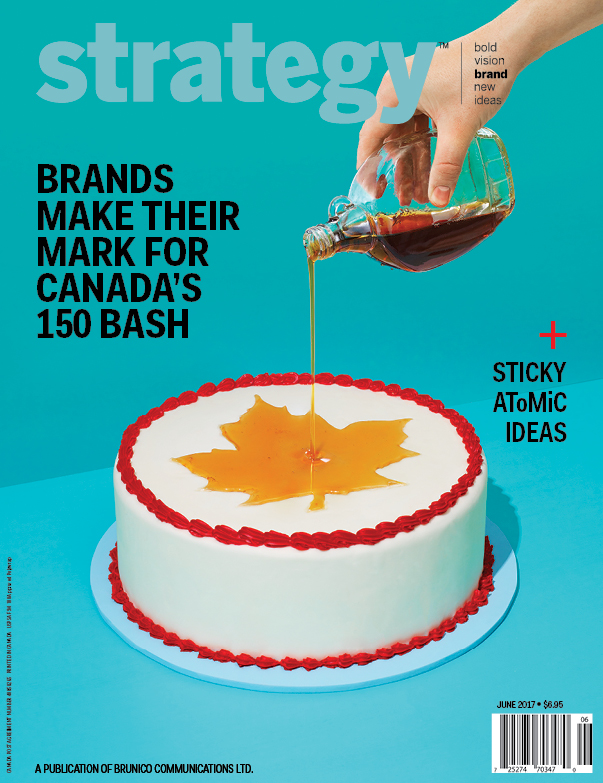 This letter from our managing editor appears in the June 2017 of strategy.

I am not Canadian.

I speak with a vaguely-Englandy-but-definitely-not-from-England drawl; my vocabulary is probably strange to you, just as yours is to me (Chesterfield is a brand of unfiltered cigarette, not a couch that sits in the lounge, which is what I call your living room); and I still, embarrassingly, pretend-mouth the words to the national anthem before a hockey or baseball game (of which I, again embarrassingly, only understand about one-fifth of the rules).

So, yes, I am not Canadian. I am actually a Saffa – a South African who left home in search of greener pastures and, obviously, the opportunity to try the Frappuccinos, Whoppers, Tootsie Rolls and Pop Tarts I had only ever seen in movies. Indeed, this was the only connection I had with North American brands like Starbucks and Burger King growing up. However, that only got me so far when I arrived in Canada and made my first trip to a grocery store. It was an agonizing test of my spatial abilities. You think picking one yogurt variety (Greek, Swiss or Balkan-style? Whole-fat, low-fat, fat-free or just plain fat-fat?) is tough: try decoding a store's worth of unknown products amid a barrage of messaging for the first time.

I am also not an anomaly. Each year, between 250,000 and 300,000 foreign-born people will have a similar experience. Canada is a land of immigration, and since the early '70s (according to StatsCan), it has hosted a mushrooming population from Asian countries. It's also been reported (by agency Ethnicity) that $1 in every $3 is spent on goods by ethnic consumers. The numbers are there. So where are the brands?

Beyond the likely culprits – telcos and banks that provide services new immigrants rely on, and some forward-looking CPG folk at Coke and Kruger – there is an unnerving lack of multicultural strategies. Even Walmart's Heather Loosemore bemoaned the lack of measurement models in multicultural during strategy's roundtable.

I may not have vast cultural differences steeped in history and tradition that marketers can tap into, but I do know what it's like to be an outsider in a grocery aisle, and to be confused about why a friend felt so protective over cheese-soaked mac when I first asked her what Kraft Dinner was.

It takes years to forge relationships with consumers. Without being able to leverage nostalgia – or even Canadiana – with new cultural groups, brands need other methods to build affinity.

General Mills did this with its first major multicultural push for Honey Nut Cheerios, creating a campaign that (very simply, in creative terms) informed South Asians of the oat fibre and honey in its cereal. Because they have higher rates of high cholesterol, communicating (in Hindi) the health benefits enabled Cheerios to educate these new Canadians about the product, likely before many of its competitors, while forming a kinship with its nostalgia-driven bee mascot.

So, as the country (and its marketers) celebrate 150 years of beer, beavers and beards, it's important to look to the next 150 to determine how future generations will shape the cultural mosaic – and how your brand can connect with the fast-growing "new Canada" group to make shopping excursions less daunting (I'll have you know, I have since come to understand, and adopt, the KD craze).