What going awards-free means for Publicis next year
How far will the ripples from the year-long spending hiatus go?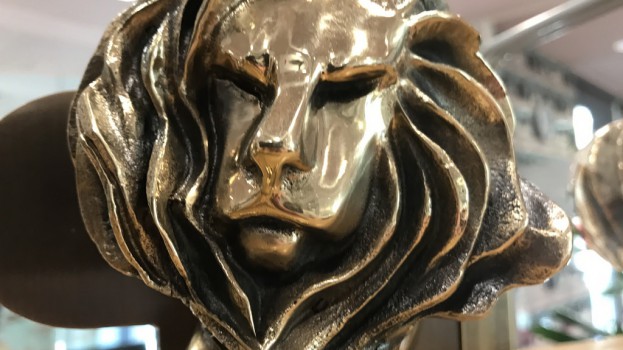 With files from Val Maloney and Josh Kolm
Publicis Groupe's bombshell Tuesday announcement that it would not invest in award show entries for the next year – or any industry events that require spending – rippled through the industry.
Publicis CEO Arthur Sadoun said the decision was made to focus spending on the development of an AI-based professional tool for the network called Marcel. It's an ambitious project intended to help staff collaborate across borders and access more business intelligence. But pulling funding from award and conference budgets has led to no shortage of industry chatter.
The two questions on people's minds seem to be these: what does this mean for those agency's creative brands, and what does this mean for large-scale ad awards?
"Putting our money where our mouth is"
Andrew Bruce, CEO of Publicis North America, tells strategy the decision was not intended to be a statement about award shows. "We live in a day and age where you have to be incredibly rigorous and careful with every dollar you spend. And we have to view those dollars as investments. That's not to say awards shows aren't important investments, but it's not as if we can fund something like [Marcel] and not have to make a tough decision on the other side."
"We need to do more with less," he adds. "More with less, to me, has one path that says we work people harder and harder and we streamline and strip everything out. Or, the other path is to completely rethink the way we work. And the message here is that this is not just an interesting technology play. This is putting our money where our mouth is and investing in something we think is going to make us work differently."
Marcel is intended to find efficiencies through collaboration that Bruce says could, among other things, speed up insight sharing or reduce the company's real estate holdings in favour of "collaboration centres" that allow for more flexible, collaborative work environments.
"That's future gazing, but we need to have something that allows us to scale like that and leave possibilities open in order to satisfy our clients' desire to do more with less, as well as our peoples' desire to access more talent and more opportunity. It makes some noise today, but I hope it becomes something that is just powerful for us and useful as time goes on."
While the decision to drop out of big events that big groups of people attend is intended to be fairly black-and-white, senior staff are also often invited to participate in professional development events, serve as industry experts on panels and sit on boards for various industry associations. Bruce does not expect Publicis to go completely dark for the next year, however, especially if participating does not carry an extra cost. More complicated situations will be judged on a case-by-case basis.
"If there's something valuable that will benefit Publicis and we were asked to participate, I don't think we'd want to go completely silent and not have a point of view for the next year," he says. "Would we drop out of boards where we were a part of organizing something? I don't think that's the message. We need to stay connected to our community."
Will there be a ripple effect?
Whether Publicis intended to make a statement or not, the decision will affect award show business. As the second-largest agency holding company (with approximately 80,000 employees across every continent), entries from Publicis are a major contributor to award shows at the local and global level. While the spending ban is supposed to end in September 2018, some in the industry wonder if the effects will be felt beyond that.
"I think it's the first shoe to drop," says Frank Palmer, chairman and CEO of Omnicom's DDB Canada. He's watched Cannes Lions add categories (and accompanying fees) every year. Many holding companies, his included, have begun limiting attendance to contain those costs.
"It's a worthwhile cost to show we're a creative force. But if you keep feeding us the drugs, we're going to keep entering. Where does the insanity end?"
Palmer says people within Omnicom have internally discussed similar award show bans in the past. "There's going to be more fallout from this and you'll see other networks cut back on the expense."
The day after Sadoun made the Marcel announcement, WPP boss Martin Sorrell said his network cut its Cannes attendance in half this year, and told Lion attendees "the jury is out" on whether his agencies will return next year (echoing a statement he'd made in 2016 in Cannes).
Fred Forster, CEO at Omnicom Media Group Canada, agrees that all holding companies will likely tighten award purse strings next year.
This could affect agencies for which awards are "a part of their DNA." He points to media shops like Omnicom's Touche. "They win awards and new business, and the two for them go hand-in-hand.
"For most award shows, the [nomination submission] has to include a strong business result," which showcases agency campaigns beyond their creative execution.
Impact on individuals
Brett Channer likewise sees agency brands being affected by the ban. But the president and CCO of Mass Minority and a former Canadian CEO of Publicis agency Saatchi & Saatchi also suspects this will have an effect on morale and staffing. "Recruitment…depends on the scoring mechanisms [of award shows] to help profile who to support. If I hire a headhunter to get a quality writer, they go back to their index to see how high they score [on awards]. If they don't have that ballast to start from, where do they start? Recruiters are trained to study [portfolios]."

Forster agrees, saying for agencies that have a strong creative culture, awards are a mechanism for attracting and inspiring talent.

"The agency is making an investment on their behalf to pay for submissions," Forster says, "to pay for the [pitch] video, to put the time and effort of multiple people into writing the case studies so it can be the best it can be. I think it's a really good investment in talent and I for one believe it pays dividends."

The question of morale inside Publicis-owned agencies popped up the day after Sadoun's announcement when Agency Spy reported someone at Leo Burnett Chicago had replaced the founder's name on the door with an impromptu "Marcel" sign, likely evoking a famous warning from the founder, but certainly suggesting displeasure with Publicis' decision.