Insurers retool offers and amp up goodwill
How the increasingly commoditized sector is shifting its marketing to go beyond pricing.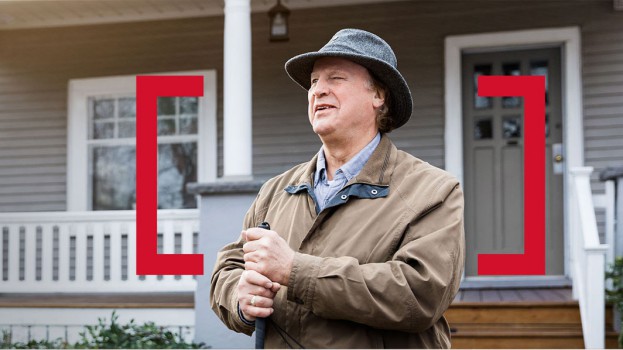 This story appears in the Summer 2017 issue of strategy.

Rob Riverso, a former corporate banker, calculated that he was paying about $40 for insurance every time he drove to visit family in Richmond Hill. Living in downtown Toronto, the Sunday trips with his wife were rare occasions for using his car.

"It's an inherent inefficiency in the market," he says: infrequent drivers basically subsidize regular ones.

He saw an opportunity to pick what he calls "the low-hanging fruit of the industry," and built an app to serve the urban millennial car owner.

Riverso's app, Autonomy, could still be more than a year from launching, as he looks for an insurance company partner to become an exclusive underwriter for the service (which provides the tech, not the coverage).

The plan is to allow users to input what they currently pay for insurance and how frequently they drive, then offer a savings estimate and plan. Catering to a demo accustomed to making purchases on phones, it will allow users to buy coverage for short increments of time on its mobile app.

Autonomy could become the latest disruptor in the increasingly commoditized sector. Currently in market, competitors include LowestRates.ca, which allows consumers to easily compare rates on insurance plans, loans and mortgages, and Metromile in the U.S., which offers pay-per-mile car insurance (whereas Autonomy is planning to offer a pay-per-time model).

Last year, Canadian insurance co. Intact invested in Metromile, as part of the insurer's "long-term strategy to invest and partner with emerging and innovative businesses."

But now Intact has another strategy to compete against the new entrants. The brand has taken a more emotional, long-term marketing approach that goes beyond pricing.

The "You Matter" campaign by Cossette (pictured above), which launched in February, focuses on customer service. The emotional spot showed how Intact repaired a blind man's home after a fire, putting everything exactly back into place so that he didn't have to sacrifice his independence. It drives home the insurance company's goal to provide customer care that goes beyond "things."

Price is the most important point for many people when it comes to insurance, VP of brand development and customer experience Robin Monniere told strategy earlier this year. But while product can be copied, customer experience is a potential differentiator.

"Our core belief is that insurance is about people and not things," Monniere said. "Anyone can replace things, but it's how you treat people that will make you a good insurance company."

It's not the only provider taking a more emotional tack. In May, Desjardins, which previously focused marcom on its Ajusto app (which rewards users for good driving habits, with savings on renewals) launched a new brand positioning focusing on its role in the community.

The ads, by Lg2, begin by showing a product (car insurance, mortgage rates) and stating that "If we were any normal financial institution, we'd stop this ad right here." Instead it zooms out to show how Desjardins invests in the community through entrepreneur programs and capital development funds.

So while amping up tech to offer convenience and savings speaks to younger consumers, the real differentiator may be who best engenders trust and goodwill.