Fall TV 2017: Heartstrings and funny bones
Network and media execs explain why medical dramas are looking on the bright side and comedies are mixing with sci-fi.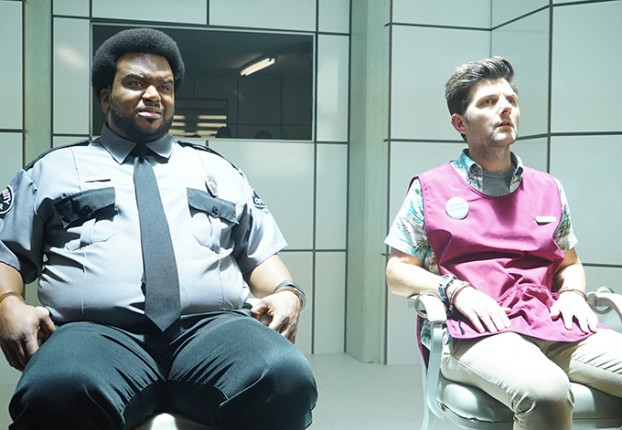 This article appears in the Summer 2017 issue of strategy.
By Val Maloney and Bree Rody-Mantha
In the third of a three-part series on this year's fall TV slate, we look at new comedies that are going high-concept and medical dramas offering a counterbalance to the stresses of the news. Be sure to also check out parts one and two.
Medical dramas with heart
A medical drama from the creator of House is going to be the "show of the year," according to CTV's Mike Cosentino, who is banking on The Good Doctor to attract viewers in its Monday night 10 p.m. timeslot.
From David Shore and based on a South Korean drama, The Good Doctor follows a paediatrician with Savant syndrome and autism.
Cosentino says the new feel-good series and its underdog theme "feels like a Monday show" that will help people start the week. It's playing into Bell Media's strategy to go for shows with heart, rather than military dramas.
"We wanted to go with family and heart because CNN has become the new series," says Randy Lennox, president, Bell Media. "And there is so much going on in the world that we wanted to be the antidote to that. The reality of the news needs a counterbalance."
Coming midseason to City is The Resident, which follows an idealistic young doctor, played by Manish Dayal (One Hundred Foot Journey), and his brilliant but unconventional senior resident, played by Matt Czuchry (The Good Wife, Gilmore Girls). Their boss, played by Bruce Greenwood (Star Trek), might not be everything he seems to be.
Media Experts' Jennifer Bidwell likes the feel of The Resident, saying it will fill some holes for viewers looking for more medical dramas.
Out-there comedy
Mid-season was all about time travel – from heroes Making History on City to novelists tracking down killers in Time After Time on CTV. This fall, however, the otherworldly theme will be set in space, and it will be funny. Two new sci-fi comedies are coming next season with Fox's The Orville and Ghosted (left), which were both picked up by City.

From executive producer and creator Seth MacFarlane, as well as director Jon Favreau, The Orville is a sci-fi comedy that's set 400 years in the future and on an exploratory spacecraft. MacFarlane also stars as the ship's commander, unfortunately his ex-girlfriend, played by Adrianne Palicki (Agents of S.H.I.E.L.D), is the first officer.

Media Experts' Bidwell billed it as a well-timed comedy that's like "Star Trek meets… Seth MacFarlane." It's set to air at 9 p.m. in the competitive Thursday night block against Gotham on CTV, the NFL on CTV Two and Will & Grace on Global in September before moving to 8 p.m. against The Big Bang Theory in late fall. Bidwell doesn't think it can compete against the mass appeal of Will & Grace and the popular Big Bang.

Also new is Ghosted, which stars Craig Robinson (The Office) and Adam Scott (Parks and Recreation) as a cynical skeptic and a "true believer," tasked with saving the human race from aliens. Kevin Etten (Son of Zorn, Desperate Housewives) is on as a showrunner.

The pickup from Fox would have all the makings for a potential laugh-out loud movie, says Bidwell, but she isn't sure how the show will play on TV. "I felt that the mismatched characters would have a tough time delivering the same kinds of laughs week over week," she says.

Ghosted is booked to air in the Sunday night comedy lineup at 8:30 p.m. on City. That block will also contain the Russell Peters-fronted The Indian Detective (an original from CraveTV touching down on traditional TV) and new crime drama Wisdom of the Crowd.