What's next in TV's digital revolution
Canada's BDUs and networks are vying for eyeballs in the streaming wars.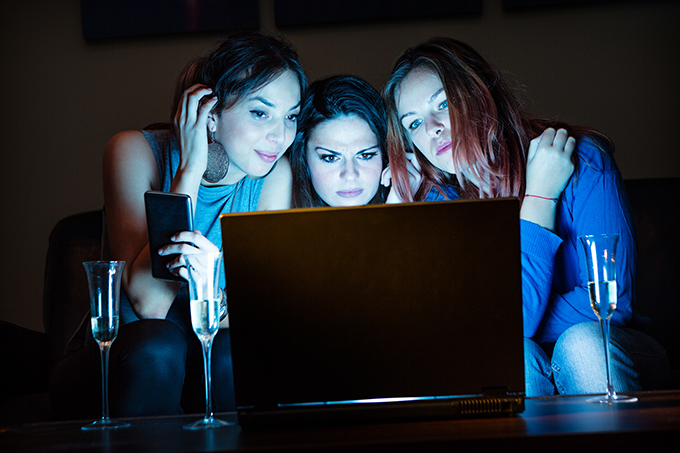 This article appears in the Summer 2017 issue of strategy.
Sept. 6 marks the 65th anniversary of the first Canadian television broadcast from CBFT Montreal, the country's first TV station. According to the public broadcaster's archives, it began at 4 p.m. with the airing of the movie Aladdin and His Lamp, "followed by a cartoon, a French film, a news review and a bilingual variety show."
So, in a sense, TV in Canada has officially reached retirement age. Instead of enjoying its top spot in Canada's entertainment firmament, reinvention is the focus of TV's golden years. Consumer adoption of network TV alternatives like Netflix and Amazon Prime Video, coupled with the content available on YouTube and quasi-legal sources like Periscope and torrents, is requiring broadcast groups to straddle the line between traditional TV and digital.
This "tra-digital" approach encompasses everything from over-the-top (OTT) offerings, like Bell Media's CraveTV, to streaming websites and mobile apps like Global Go and City Video that provide on-the-go access to primetime hits.
While primarily focused on delivering traditional TV content, some broadcasters are also experimenting with exclusive digital content.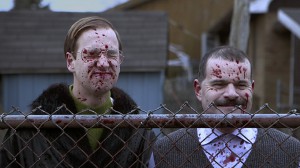 At its annual upfront event in May, CBC Television announced a full slate of 15 digital series that will appear exclusively on its Watch.CBC.ca website and the CBC TV app. They include the returning series My 90-Year-Old Roommate and The Amazing Gayl Pile (pictured left), augmented by new shows such as Kids That Are Kind of Amazing at Stuff…With Gerry Dee, and How to Buy a Baby.
Richard Kanee, the CBC's head of digital, says that the public broadcaster's investment in online is an acknowledgement of the growing role on-demand and on-the-go viewing plays in TV/video consumption.
The CBC also makes much of its broadcast content available digitally via its website and the CBC TV app, with shows available immediately after they have aired in the Atlantic Canada time zone. The public broadcaster streams approximately 1,500 hours of live content each year, says Kanee, most of it news and sports.
It's also set to launch an OTT product of its own, an English-language service under the working title CBCX, which will roll into the market next year. Few details have been revealed on the product, but it will contain access to CBC's live linear TV signal and a back catalogue for catch-up viewing.
"We anticipate a day when over-the-top (OTT) will be the primary front door to our content," he says.
Kanee's admission acknowledges the growing importance of non-standard delivery mechanisms for broadcasters, particularly as Canadians continue to ditch their cable and satellite subscriptions in record numbers. Mario Mota of the Ottawa consultancy Boon Dog Professional Services said that 202,000 people – equivalent to roughly 2% of the total market – cut their cable or satellite subscriptions last year, and the trend shows no sign of abating.
Meanwhile, Kanee says the CBC experienced a 36% jump in unique visitors and a 73% increase in the number of episodes initiated on its digital platforms during the past season. It does not disclose how many streams are viewed to completion, although Kanee says there is some drop-off, which tends to mirror digital behaviour in general.
The public broadcaster's digital platforms attracted upwards of one million unique visitors per month during the past season, with Schitt's Creek and Kim's Convenience being "huge performers," Kanee says.
Both Corus Entertainment and Rogers Media declined to be interviewed for this story, although both offer on-demand viewing products for their respective conventional TV networks, Global Television and City. Rogers also operates the Sportsnet Now app, as well as streaming products for properties including FX and The Shopping Channel.
Bell Media has added Bravo and Space to its suite of GO apps, which encompass several English services including CTV, TSN, Discovery, Comedy and CP24, as well as the French services Super Écran and RDS. Users have to authenticate their cable or satellite account to access the content.
The GO apps were introduced primarily as a catch-up service, but Bell has added full seasons of what Tracey Pearce, president of distribution and pay, describes as a "significant number" of series in an effort to entice users. "The trick is always how much do we put in the storefront to get people excited about it, and how much do we put behind the wall," she says.
As with regular TV, the CTV and Discovery GO apps, which includes Animal Planet and the full suite of Discovery content, are its most popular.
Although she predicts continued growth for on-demand products, Pearce doesn't accept the notion that conventional TV is ready for a send-off just yet. "We often forget how big and powerful linear TV is – it's huge compared to the on-demand space," says Pearce. "People still enjoy that common viewing experience, and not just in sports. Linear TV will continue to be a juggernaut."
But Solutions Research Group (SRG) president Kaan Yigit believes the next few years will be defined by more streaming, much as the years in the wake of the iPhone's 2007 debut were characterized by the widespread adoption of mobile, and the previous decade by the advent of the internet and home computing.
According to a recent report from Media Technology Monitors (MTM), one of every eight anglophone Canadians has now adopted a "TV my way" approach – eschewing a traditional paid TV subscription in favour of online-only viewing.
In its April "couch potato" report, Convergence Research Group said that revenue for OTT providers in Canada, led by Netflix, increased 35% to $651 million last year, and is expected to reach $827 million this year. OTT revenues, meanwhile, are expected to account for 69% of Canada's movie/TV revenue this year, up from 61% last year.
The report pegged 2012 as the beginning of the cord-cutter/never era, and estimated that 3.43 million Canadian households (23.8%) – exceeding the U.S. on a percentage basis (22.3%) – did not have a traditional TV subscription at the end of 2016. That number is expected to grow to 4.18 million by the end of the year.
Boon Dog's Mota describes cord-cutting as an "unstoppable train," that is only going to accelerate, and last year's CRTC-mandated introduction of skinny basic and pick-and-pay packages is unlikely to slow or stop these subscriber defections, since its impact on price is negligible.
Beyond Netflix, OTT streaming options in Canada remain largely limited to Bell Media's two-and-a-half year old CraveTV and Amazon Prime Video – a relatively new entrant to the market that comes free with a $79 annual subscription to the online retailer's Amazon Prime service. Other entrants include Rogers Media's one-year-old Sportsnet Now and Vidéotron's French-language service Club Illico.
AMC's horror-themed service Shudder TV also launched in Canada last year. It is available for $4.95 a month or $49 per year, and claims that 85% of its more than 200 horror and suspense titles are exclusive.
But consumers hopeful that Amazon Prime Video's arrival in Canada might usher in a new wave of foreign services should dial back their expectations. A spokesperson for Santa Monica-based Hulu told strategy that the nine-year-old service remains focused on its U.S. business, and had "no additional news" on possible international expansion.
Hulu, which has a reported 12 million subscribers, recently scored its first major success with its original adaptation of Canadian author Margaret Atwood's dystopian novel The Handmaid's Tale (which is airing on the Bell Media-owned specialty service Bravo in Canada).
Hulu is also now pursuing cord-cutters and the growing number of "cord-nevers" – those people who have never had a cable or satellite TV subscription – with the U.S. launch of a live TV streaming service offering approximately 50 channels for $40 a month.
Bell is wooing the same constituency with its recent launch of Fibe Alt TV. Described by Bell as the country's first app-based TV service, Alt TV enables users to watch live and on-demand television without a traditional TV subscription or set-top box (although they must subscribe to Fibe internet).
Considered a complement to Bell's CraveTV, Alt TV is built around a dedicated app offering up to 500 regular (i.e. ad-supported) TV channels, accessible through users' device of choice. The service starts at $14.95 for just over 30 channels, including the major Canadian and U.S. networks, and users have the ability to add another 10 channels of their choosing for $20 a month; sports channels for an additional $25 and TMN/HBO for $20. Alt TV also offers pre-assembled "good," "better" and "best" channel packages.
Nicolas Poitras, VP of marketing communications at Bell, says the company's Alt TV is specifically aimed at the growing number of cord-nevers.
"[Cord-nevers] consume on-demand, but what they tell us is lacking is legal, good live TV on the web," he says. "They know how they can get a TV series, but not how to legally get a hockey game or a big awards show."
Initially available to Fibe internet subscribers in Ontario and Quebec, the Alt TV service is expected to roll out to Atlantic Canada and Manitoba, although Bell has not provided a time frame. Alt TV is focused primarily on live viewing, although it does allow for catch-up viewing via an on-demand option that mimics that of a typical cable or satellite provider.
"It's always challenging when you look at a marketplace that's changing, and the question is how fast can you adapt?" says Poitras. "We believe the industry will remain healthy and grow if the players continue to innovate, because it keeps consumers interested."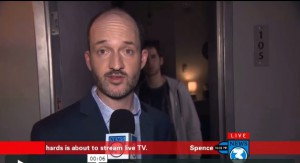 Lg2's French and English "Reporter" TV ad for the service – which debuted in June – shows news reporters taking a "breaking news" approach to an Alt TV user streaming live TV without a subscription. The spot emphasizes live sports, awards shows and breaking news, and concludes with the young man watching TV on his computer, surrounded by news cameras.
Yet even consumer interest is not enough to guarantee success. SVOD service Shomi, the much-hyped partnership between Rogers and the former Shaw Media that was billed as a home-grown alternative to Netflix, reportedly had one million subscribers when it was abruptly shuttered late last year.
Its demise after less than two years in the market led to industry speculation that Canada is incapable of supporting a home-grown streaming service.
Rogers did not make a spokesperson available prior to publication, but CRTC chairman Jean-Pierre Blais was critical of Shomi's co-owners, questioning their decision to abandon a business he said represents "the future of content."
In a November speech before the Canadian chapter of the International Institute of Communications, Blais – never one to pull his punches during a five-year term that ended in June – wondered if Rogers and Shaw had simply grown too comfortable with subscriber revenues to bother "rolling up their sleeves" and building a business in an environment free of regulatory oversight.
But SRG's Yigit says Canadian startups are "always handicapped to some extent by smaller market economics, no matter what sector you look at."
Bell Media executives, though, seem unfazed by the prospect of competing with Netflix. The company says CraveTV has surpassed one million subscribers since its December 2014 debut, and Pearce says it experienced a slight uptick in subscribers after Shomi was shut down.
She ascribes a portion of its success to exclusive content such as Letterkenny – which, outside of a post-Super Bowl airing on CTV and brief promotional appearances on Comedy, is exclusive to Crave.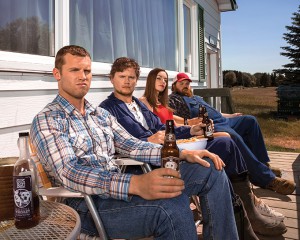 "It's hard to draw a straight line between a particular show and subscriptions, but we do see a bump when we release new episodes of Letterkenny," says Pearce. "People tend to want more than a single entertainment choice," says Pearce. "Netflix is absolutely a competitor, but I also believe [subscribers] still get huge value from CraveTV because of the content we have that they don't."

Outside of Canada, meanwhile, other media companies are increasingly catering to the seemingly insatiable consumer appetite for readily available video content.

Twitter recently announced the addition of 16 new live-stream partners spanning key categories like news, entertainment and sports. They include the WNBA (which will live-stream one game per week on the micro-blogging platform), and the creation of a 24/7 breaking news network for Bloomberg Media.

Facebook, meanwhile, has partnered with Major League Baseball on a deal that will see the social media giant live-stream 20 games this season, and also inked a deal with the global esports company ESL to deliver more than 5,500 hours of content to its 1.94 billion monthly active users.

"Social media channels are beginning to max out the digital ad opportunities, so they have to migrate into video," says Yigit. "It's extremely exciting and chaotic, and it's also wonderful. It's not only cannibalizing traditional TV, but it's also cross-cannibalizing itself in some ways. It's going to hit some kind of equilibrium point I'm sure, but not for another 5 to 7 years."

Other U.S. services include Sling TV (billed as a budget cable replacement), Playstation Vue, YouTube TV and Crackle (a distributor of original web series).

In Canada, Netflix remains the most popular source for SVOD content, with more than 50% of anglophones subscribing to the service according to MTM (compared with 6% for CraveTV).

Well over half (57%) of Netflix viewers say they use the service on a daily basis, with another 35% saying they use it at least once a week. Two-thirds of the time is spent watching TV shows, putting it in direct competition with broadcasters.

While Netflix continues to benefit from its first-mover advantage, Yigit is convinced that consumer demand for streaming services remains driven largely by content. "If they announced tomorrow that Game of Thrones [a property for which Bell has the broadcast rights] is now on Amazon Prime Video, adoption [of that service] would take off," he says.

The big question is when, or even if, a Canadian streaming service will ever be profitable. Rogers and Shaw Media reportedly lost several hundred million dollars on Shomi, and Corus Entertainment passed on acquiring Shaw Media's stake in the service when it acquired the company for $2.5 billion in early 2016.

Pearce declined to discuss CraveTV's financials, saying only that the two-and-a-half-year-old entity remains in startup mode. "We're happy with where we're at right now," she says.

Pearce says that unlike Shomi, which operated as a standalone entity, CraveTV has the benefit of being underwritten by Bell Media, with content from its broadcast services available via the streaming platform. "We've been able to nest Crave inside our organization to a certain extent," she says. "Like CTV, it relies on the great superstructure servicing all of our channels. That's been very helpful to our business."

Pearce says that CraveTV will be supported by a continued search for "premium TV content" originating in either the linear TV or SVOD space. She also says the company will "absolutely" commission additional original series (current Canadian exclusives on Crave include Crackle's adaptation of Guy Ritchie's 2000 crime drama Snatch and a pair of Hulu originals: Shut Eye, starring former Burn Notice star Jeffrey Donovan; and Casual, directed by Jason Reitman).

One of the benefits of the streaming space, she adds, is that it provides a canvas for experimentation largely missing from traditional TV. "You can do five episodes or three episodes that are 80 minutes each – it's very accommodating in that way," she says.

"We can commission something and see how it works, and if it works really well, do more of it. If we say 'That was a great experiment but it didn't really resonate with our viewers,' we can move on to the next thing. It's a lot more nimble."

Advertisers would no doubt love to have access to these services and their highly engaged audience, yet that seems like a non-starter.

A recent report said that Netflix is leaving as much as US$2.3 billion a year on the table by refusing to carry ads, yet an informal survey of 1,200 people on Reddit found that 90% would rather pay higher subscription fees than see ads while streaming.

Bell's GO products do feature ads, although Pearce says that ad loads differ depending on a variety of factors, including how long after the initial broadcast people are watching, as well as the media brand and the viewing platform. The CTV GO app, for example, will run anywhere from zero to three ads, depending on the content.

When asked if ads on CraveTV are a possibility, Pearce said that Bell is "always evaluating the market, as well as opportunities for the service that are consistent with a premium viewing experience."

The most likely scenario, however, sees global giant Netflix taking the lead before other OTT services follow.

Correction: This story originally cited Convergence Research Group as a U.S.-based company and listed its revenue findings in U.S. dollars. Strategy regrets the error.