Check it out: Taco Bell's take on 'sadvertising'
The QSR gets the word out about its Quesarito in a not-so-heartwrenching story of friends coming together.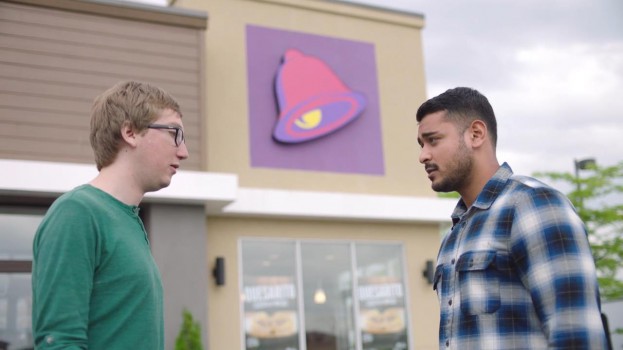 Taco Bell is poking fun at emotional, documentary-style advertising in a new social campaign.

Currently on Taco Bell's social channels, "Better Together" follows two friends who have been too caught up in their lives to make time for each other, so Taco Bell steps in to help them fix that by organizing a reunion at one of its restaurants. If that seems a little too heavy for the QSR, which has typically leaned on humour in its ads, that's because it is: the friends haven't seen each other for all of six days, and spent the rest of their "pretty chill" reunion playing video games.

As the video, created by agency Grip, points out at the end, the two friends coming together is meant to be a metaphor for Taco Bell's Quesarito, a combination of a quesadilla and a burrito. The limited time offer recently made its return to Canadian Taco Bell locations and is currently the subject of a push on the brand's social channels, Spotify and a 15-second TV spot.