Cesar serves up a canine brunch
The Mars dog food brand zeroes in on mealtime moments between pets and owners with a Canadian-specific campaign.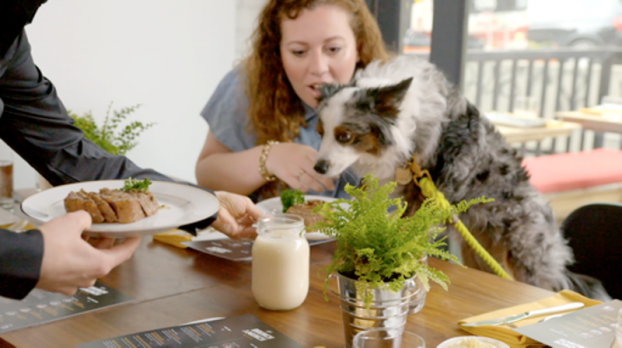 There's a definite culture around the weekend brunch, with groups of friends and families enduring long lineups for time spent together over a meal. Now, Mars Canada's Cesar dog food brand has tapped into that togetherness with a new campaign.

"Our goal is to turn mealtime into a shared moment of joy between dogs and their dog owners," says Dena Mehraban, brand manager for Cesar.

To drive more relevance among consumers, the brand partnered with BBDO Toronto and MediaCom to turn popular Toronto restaurant Boehmer into a brunch venue for dogs and their human companions (with the menu made up, of course, of Cesar products).

Content from the activation is now being used online and on social media, with the digital campaign also including contextual ads on lifestyle sites like BlogTO (appearing alongside dog-related content). An out-of-home campaign also aims to be contextually relevant depending on time of day, with ads changing based on breakfast, lunch and dinner, he says.

Like other Mars brands, Cesar largely leverages global creative for its mass advertising in Canada to drive scale. But it also looks for opportunities to drive relevance locally, Mehraban says. In this particular case, the brand was looking for a way to bring the idea of shared mealtime moments to life.

The dog food brand's brunch time activation comes as two other Mars pet food brands – Iams and Whiskas – have recently created their own Canadian-specific campaigns.