Marketers rarely look within company walls for advancement
Hiring policies share the blame for shortened CMO tenure, a new study suggests.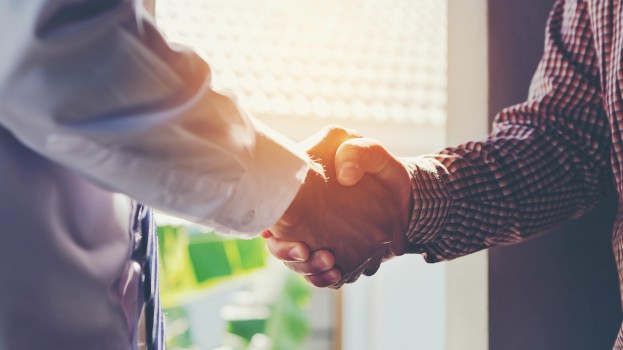 By Harmeet Singh and Jeromy Lloyd
Senior-level marketers looking for career advancement seem to be struggling to find it within their organizations, according to new data from recruitment firm Russell Reynolds Associates.
It's just the latest in a string of studies revealing CMOs are struggling to develop their careers in a market that's asking a lot of its brand leaders, making chief marketing officers an increasingly migratory bunch.
While not an exhaustive polling of all executives hires, Russell Reynold's Marketing Moves 2017: Q1 – Q2 reviewed 187 "notable, publicly disclosed marketing leadership moves" among major North American and global firms – "the greatest number we have observed since we began comprehensively tracking all major appointments nearly five years ago." It's a review that covered hires at L'Oreal Canada, Canada Goose, Coca-Cola and many more.
It found external hiring accounted for a large majority – 72% – of CMO appointments made in the first six months of 2017, down slightly from 73% in the previous six-month period.
"This trend suggests internal CMO succession planning continues to be a major challenge for most businesses," the report's authors state.
"It also implies aspiring next generation CMO leaders will need to change employers to reach the next level of their career," the report said.
Stephan Argent, co-founder of agency search and media management firm Le Riche Argent, says based on his experience connecting companies with new executives, the report's conclusions are accurate.
"It's a very sad statement," Argent told strategy. "It's sadly realistic. I think CMOs are getting squeezed from the c-suite," pointing to the relatively low average tenure of CMOs in North America as proof that they're are losing their "voice at the table."
Or as business strategist and former agency executive Tony Chapman puts it, "the marketing guy doesn't have the teeth they once had," because the CMO role is less measurable and more isolated than other c-suite positions.
Churn among marketing leaders has come under renewed scrutiny lately. On the heels of a report that showed CMO tenures have declined to an average of 42 months (versus more than 5 years for CFOs and more than 7 years for CEOs), the Harvard Business Review recently published a comprehensive look at what's causing such turnover, concluding that CEOs' expectations for the position aren't aligning with the actual job descriptions and authority provided to the top marketer.
The Review's researchers conducted interviews, analyzed LinkedIn profiles and consulted multiple CMO surveys to find that the range of duties under the top marketer role varies dramatically from company to company. It even went so far as to suggest CMOs could (and should) be divided into three sub-disciplines to better define hiring expectations: strategy, commercialization and a combined role that covers enterprise-wide P&L responsibilities.
Observers are not seeing that level of finesse, however. When it comes to hiring in 2017, CEOs have "gone looking for unicorns," says recruiter Ari Aronson, whose Ari Agency specializes in the marketing field. "This is common in the industry. They go looking for a marketer, but also looking for someone who understands data. And technology. And analytics. The ask has become larger."
Largely, Argent says, marketers are hired with one specific skill set, but as few CMOs have the opportunity to invest in constant professional development, those skills become outdated within three years.