The mission for Chef's Plate's next marketing VP
With competition in meal kit delivery ramping up, a successful Canadian player goes looking for its next brand steward.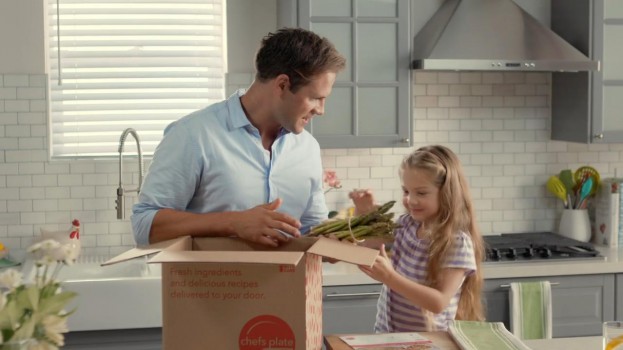 With its market in serious flux, Canadian meal delivery company Chef's Plate has begun the search for a new marketing leader now that Sean Hurley has left the company.

Chef's Plate's former VP of marketing has decided to dedicate himself full-time to Pushr, his startup cycling apparel company that launched in Toronto this summer.

Hurley recently oversaw Chef's Plate's first foray into mass-market advertising. The company had wanted to advertise beyond digital and social channels (and their younger-skewing audiences), and found enough success that it has reinvested in a summer TV buy (and will do so again in the fall, when back-to-school season sees families looking for a return to mealtime routines).

Jamie Shea, Chef's Plate's co-founder, says there is no strict timeline to replace Hurley. With the recent hiring of two director-level marketers (former Kraft brand manager Andrea Nickel and former Loblaw demand generation manager Sarah Bugeja), the company feels its strategy is in good hands for the time being.

When that new VP does arrive, however, their mandate will be growth.

"It's really critical for us," Shea says. "We have a predictive, subscription-based model and, in my opinion, a lot of that is driven by a financial model." The new marketer will "need to understand the value of customers coming in from our various channels and determining how much value that customer is driving over 12 or 18 months' time."

Meal kit delivery is a changing market. Amazon filed for a meal kit delivery patent in July – a step that took an immediate toll on the stock price of Blue Apron, the online startup that had been disrupting the American grocery category since its founding in 2012.

Here in Canada, grocery chain Metro today announced an acquisition of one Chef's Plate competitor. Another player, Goodfood, has an IPO on the go that will inject approximately $20 million into its coffers.

"There are a lot of challenges on the way," Hurley tells strategy. He champions his old company's product for its quality and Canadian roots, but sees Canada as a natural market for an Amazon meal kit service because its Canadian fulfillment operations are perceived as being particularly efficient with significant reach. "It will be a very interesting four to six months."

Where Shea says growth will be the order of the day for his next marketing VP, Hurley sees retention as the key to meal kit success in the near future.

"There's been too much focus on 'new,'" he says. With Goodfoods suddenly having deeper pockets, he expects they'll be willing to spend a bit more on a cost-per-acquisition basis to grab new subscribers. That could mean discounted offers that make the competition all about price.

The opportunity comes, Hurley says, among those shoppers who jump on such discounts but don't have the best experience and are, therefore, less willing to pay the full price when the offer ends. Bolstering the quality of the product is Hurley's advice to those looking to solidify their market position.

"You won't make your money back [from discounting] until you reach X number of orders. If you're spending 20-30% above your CPA max, and your acquired customers are churning out after the first week, it's really hard to build that business."

To that end, Hurley helped build a partnership between Chef's Plate and Stella Artois, which will see the beer included as an ingredient in a new recipe alongside branded Stella Artois merchandise. There are similar partnerships on the way as well that could see other add-ons put in subscribers' delivery boxes.