Aimia names Maggie Fox its new CMO
The company fills John Boynton's position as Aeroplan readies for Air Canada's departure.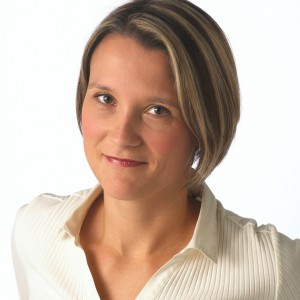 Loyalty management company Aimia has hired Maggie Fox as its new CMO.
Fox comes from a strong digital and social media background, founding Social Media Group in 2006 as one of Canada's first social media and content marketing agencies for clients such as RBC and Air Canada.
She was then named SVP, digital, global marketing for business software firm SAP, where she remained for three years before taking on a contract adviser's role at TorStar.
Fox takes over Aimia's CMO role (also on contract) following the departure of John Boynton, who in March was named president and CEO of Torstar (Media In Canada subscribers can read more about Boynton's appointment here).
Aimia bills itself as a marketing analytics firm and manages loyalty programs such as Nordstrom's North American consumer plan, Nectar in the U.K. and Aeroplan in North America.
Aeroplan recently lost a pillar partner in Air Canada, which announced in May it will launch its own loyalty plan. Aimia's stock price took a hit when the announcement landed, but recovered quickly following reassurances from CEO David Johnston that the program could endure beyond the loss of Air Canada.
"This is a pivotal moment for Aeroplan," Fox told strategy via email. "We have an opportunity to completely disrupt the loyalty model and deliver even greater value to members and partners. It's an exciting time, and I'm so looking forward to working with the team to help take the program to the next level."