Taking spending to the streets pays off: column
Napier Simpson's experiment shows shareability can drive results, even with smaller budgets.
by Napier Simpson, chief operations officer of RTO4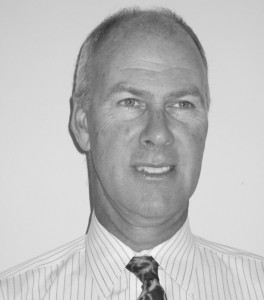 Word of mouth has always been one of the most powerful forces influencing consumer decisions — especially when it comes to tourism and travel. And of course we all now know that social media has made word of mouth even more powerful than before. I see it every day in the tourism industry.
You tell a friend you're going to X destination and they say you have to stay in a particular hotel because it was fantastic when they visited the same spot. Or they tell you to avoid a restaurant because they had a terrible experience.
These little pieces of insider intel and first-hand experience carry far more credence than any ad in a newspaper travel section or expensive commercial on TV. We trust the word of the person from our inner circle because of the relationship we share.
At RTO4 (the regional tourism unit for Ontario's Ministry of Tourism, Culture and Sport in Huron, Perth, Waterloo and Wellington), rather than invest in traditional destination advertising of the "Eat, Play, Stay" variety we've all grown so accustomed to, we've been testing a number of initiatives co-developed with our tourism partners focused on creating highly shareable visitor experiences.
And so far, we've been seeing positive results.
One big step has been the creation of the Destination Animation Fund. It offers businesses in our focus region matching funds to create new or enhanced tourism experiences that align with their region's core DNA — the things that make it unique.
Funding came with a few caveats, however. The operator had to demonstrate how the experiences would be highly shareable and highly shared, and were required to execute, measure and report on that metric.
We piloted the fund on a small scale last year in Stratford, Ont., jointly providing $30,000 to 10 projects in the city.
That initial investment — which in previous years would have been spent on traditional destination marketing — resulted in more than $103,000 in direct investment once operator contributions were recognized in creating new cultural experiences.
We were amazed by the creativity and passion of local tourism operators who embraced the idea of developing new ventures to get visitors talking and sharing.
There were Bach Walks organized by Stratford Summer Music, where visitors enjoyed guided tours of a popular natural area and were delighted along the way by performances from the Canadian flute ensemble, Charm of Finches.
We had #RainyDayShakespeare, where hidden quotes from The Bard magically appeared on sidewalks and walls – but only when it rained – rewarding visitors with a charming reason to explore the community when they might otherwise stay indoors.
The funding also helped birth the two-day Stratford Writers Festival, which featured author readings, panel discussions, Q&As, book signings and writers' workshops in the cultural downtown core.
Stratford was written about in more than 25 earned media stories in local, Greater Toronto Area and national media. Partner-direct social media reach was over 185,000 (not including the stories that individuals posted on their own channels). We saw 4,550 residents and visitors participate in these trackable experiences.
Based on that success, RTO4 and the Stratford BIA added new regional partners to the program in 2017 and doubled the size of the fund to $60,000, expanding it into nearby communities to create experiences that reach an even wider audience.
You'll note that individually funded projects are typically small in scale. But don't be fooled. They got visitors more engaged by providing multiple new opportunities to stay longer in these destinations.
Tourism marketing, like many industries, is being reshaped by consumer behaviours. The innovation coming out of the challenges of these "disruptions" will, I believe, lead to a far more accountable and effective campaigns with authentic input and real-time feedback.
Learning how and where to prioritize destination marketing dollars remains the great opportunity for my industry. We have always tried to optimize, but it is better use of ever-evolving social channels and product development that will determine much of a destination's success in the future.
In this regard, is tourism really any different than other industry's facing digital disruption?