Roots debuts a new store concept
The brand also continues its strategy of integrating Canadian musical talent into its ad campaigns.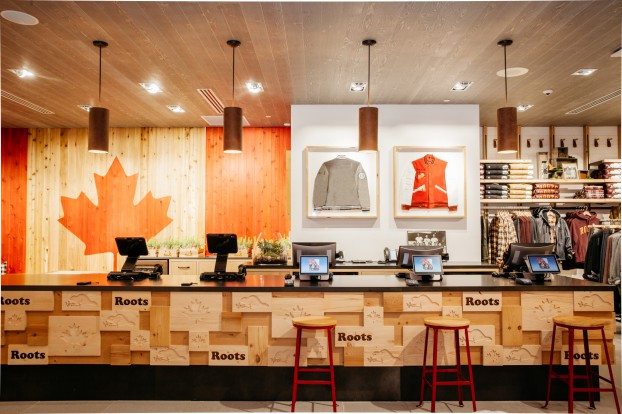 Roots is diving deeper into its music-focused marketing strategy as the brand opens a new flagship store concept in Toronto.
The first "enhanced experience" store for the brand has opened its doors in Toronto's Yorkdale Shopping Centre. The 5,100-sq. ft. store has a cabin concept, with a design aesthetic meant to evoke feelings of being in the open.
Along with a lounge area, the store is also home to the "customization workshop," an interactive area that connects customers to the Roots Leather Factory (also located in Toronto). Tactile samples are housed in store, and through a digital interface, customers can see their custom designs on screen. Items like the brand's Award Jacket, Student Pack, Small Banff Bag and Downtown Tote can all be personalized at the workshop.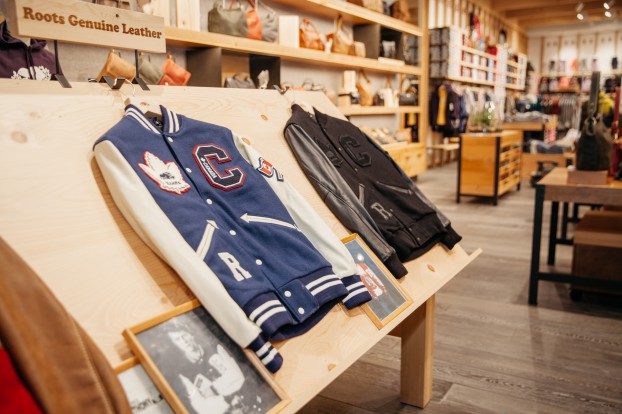 The new concept is part of Roots' strategy to provide an omnichannel experience to customers and allow them to shop how they want – be it in-store or with click-and-collect or ship-to-home options, says James Connell, the brand's vice president of ecommerce and marketing.

To support the debut of the new store, Roots has launched a new marketing campaign, once again tying its brand to up-and-coming Canadian artists. This is the third year that Roots has had an ad campaign focused on musicians, though support for Canadian culture has long been central to its brand, Connell says.

This time around, the "Roots World Famous Sweats" campaign, created by the company's in-house marketing team, features artists Jessie Reyez, Daniel Caesar, Daniela Andrade and Ryland James in the creative.

"Canadians like recognizing people and they like celebrating our own," he says. What's more, at the moment, he says "Canada's never been cooler," and consumers here are even more excited to celebrate homegrown talent.

Along with print and out-of-home creative in Toronto, Vancouver, Calgary, Halifax, Montreal and Ottawa, the campaign also includes video ads running on Bell Media video on demand platforms nationally. That strategy was a way for Roots to be able to tell more of the artists' stories, Connell says.

Roots has also struck up a partnership with Apple Music, with the artists featured in its campaign contributing to a curated playlist based on their own artistic inspirations.

Next week, Reyez and James will also perform as part of a takeover of a TTC streetcar in Toronto, with that experience being streamed on Roots' Facebook Live channel.