Addition Elle gets serious about U.S. expansion
An ecommerce portal for the retailer's American fans signals new investments to capitalize on past success.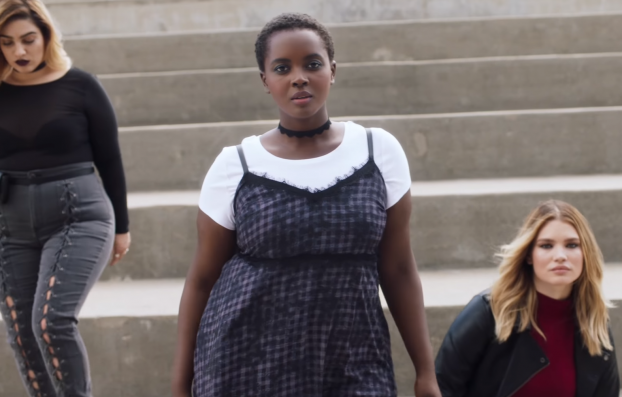 This will be the third year that plus-size retailer Addition Elle takes part in New York Fashion Week. The Montreal-based company started at the edges of the global fashion event in 2015, appearing at smaller runway shows to built up a fan base in the United States.

However, it's hitting this year's event with more to say and more power with which to say it. Addition Elle is about to embark on its first major digital media campaign in the U.S., hoping to mobilize that small but growing fan base with the launch of a new ecommerce portal for U.S. citizens and a pop-up shop next week.

Roslyn Griner, the store's VP of marketing, says the brand's visibility is still "relatively low" in the U.S., but it's growing thanks to some new retail partnerships and some mass-media attention for one of its premier models.

Things really began picking up in the U.S. last year when Ashley Graham, arguably the retailer's most famous model, appeared in Sport Illustrated just before her appearance at Fashion Week. This earned mainstream headlines and began bolstering Addition Elle's social presence; it currently has more than 220,000 followers on Instagram, and Griner says most of them are American.

While this year's one-week pop-up in New York's Flatiron District will serve as a beachhead for those made curious by Addition Elle's runway show this year (its largest Fashion Week show to date), its products will be at 50 Macy's locations by the end of the year, with prospects to grow to 150 locations by spring 2018, which will be "more doors than we have in Canada," Griner says. It already has rack space at department stores Nordstrom and Dillard's, thanks in large part to its presence at previous Fashion Week events, Griner says.

"This is the first year we're really being serious" about talking to American shoppers, Griner says. She's hired Adviso as a digital media agency of record, and is "going to be spending some money on prospecting," especially in New York, but also targeting California and Chicago – cities that have sent traffic and sales to Addition Elle's Canadian ecommerce platform already.

But with that U.S. growth comes new strategy challenges. Addition Elle promotes individual product lines on its own, but with new wholesale partners in the U.S., the list of which lines to market gets shorter. For example, Nordstrom sells Ashley Graham bras in the U.S. – a product Addition Elle promotes with an event or sale in Canada, but Nordstrom doesn't typically market its bras this way. "I have to maintain a separate marketing calendar for the U.S. and Canada. There's more complexity to running a localized website."

Relatedly, Reitmans (which owns the Addition Elle brand) is expected to announced its new CMO this week. Jonathan Levitt left the company in May.