Jeff Marshall named chief marketer for Street Capital
The former head of Scotiabank's Digital Factory joins another of the bank's alumni, Duncan Hannay.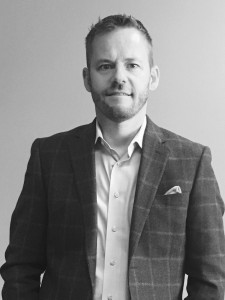 Street Capital Bank of Canada has announced its first marketing leader, naming Jeff Marshall as its new chief product and marketing officer.

Marshall had been with Scotiabank since 2010, starting off as a marketing VP, but expanding his leadership to the company's growing digital teams and eventually leading its Digital Factory operation. He leaves Scotiabank as SVP, digital banking for Canada.

Street Capital primarily deals in mortgage products sold through a network of independent brokers. However, it is looking to expand into retail banking products in the coming years – a market that Scotiabank and its competitors have turn into a hotbed for digital innovation and talent.

"We're in the middle of defining our strategy both short-term and mid-term," says Marissa Lauder, the company's CFO. "Given where financial services are today, technology and digital innovation will be a part of anything we do."

Marshall is joining Duncan Hannay, CEO of Street Capital, who had previously led Canadian marketing at Scotiabank.

Digital Factory has been in operation as an innovation lab since early 2016, using dedicated teams to quickly prototype and launch new products, largely for the mobile banking consumer set.

Before joining Scotiabank, Marshall held several senior marketing and customer strategy positions at Loblaw Companies.