Nestle deals out Delissio advice with a new bot
The pizza brand becomes the first CPG to use Twitter's direct message chatbot tool in Canada.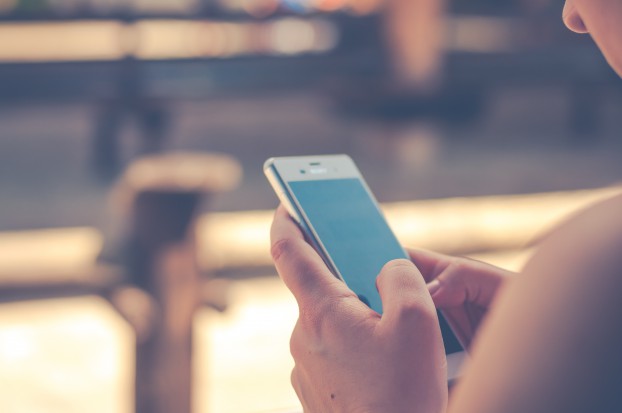 Nestle has become the first CPG company in Canada to partner with Twitter on a customer service chatbot, specifically to serve up answers related to its Delissio pizza brand.
Working with Twitter Canada and tech company Massively, Delissio now has a bot that can answer common questions through direct message. Taking its cues from its customer service call centre, the Delissio account will now be able to respond to queries around product prep (like proper bake time instructions), along with delivering recipe ideas, linking to existing Made With Nestle website content.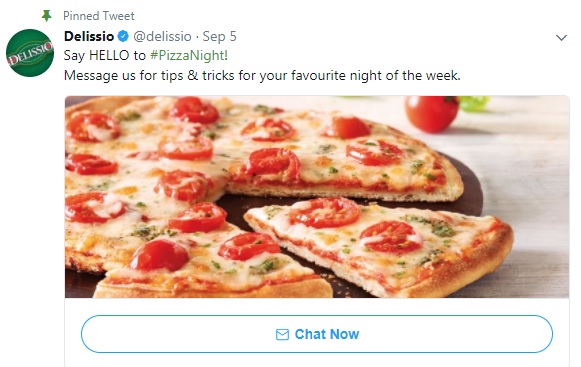 The chatbot program came together quickly, with only eight weeks elapsing between inception and completion, says Justina Chan, manager of marketing technologies at Nestle Canada. It took a further few weeks to get its media plan ready, now pushing the chat service through promoted tweets and engaging with Delissio-related conversations already happening on Twitter.
Nestle has used chatbots in other markets, including France and Germany, for different categories. In this case, Twitter proved the right tool since it's already a natural customer service touchpoint for many users, says Cesar Lugo, director of consumer engagement and media at Nestle. It chose Delissio specifically based on existing call volume in its call centre and the brand already having existing customer engagement.
Kevin Callahan, head of business development at Twitter Canada, says 82% of the social media company's users already use it to interact with brands. Twitter has been working on making customer interactions easier and more automated, since the current process can be quite clunky.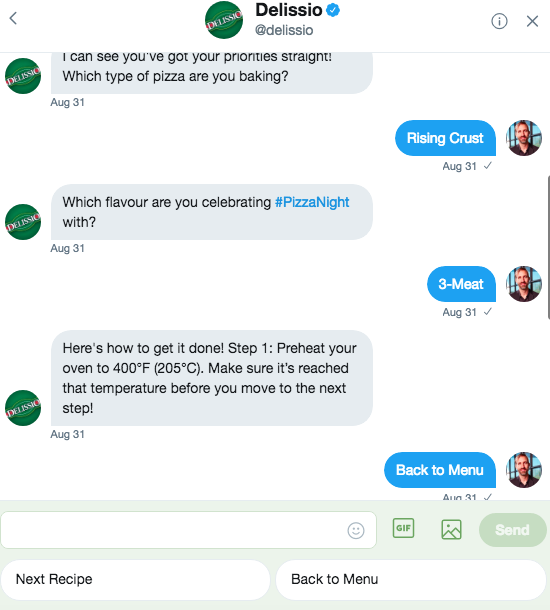 Instead of a brand having to ask a user to follow them, then start a direct message interaction, the DM chatbots make that process simpler, he says. With Delissio, for example, promoted tweets or responses with the DM "card" would have a simple one-click interaction to start a chat. Through the Twitter chatbots, brands also have choices to include things like location services (to show nearby retail locations, for example), Callahan says.
Nestle is currently exploring other ways the brand can use the chatbot service, Lugo says. For example, it has potential with parents who are up in the middle of the night and might have relatively straightforward product questions. It's also looking at the tech for ecommerce and promotional purposes.
TD Bank was the first Canadian brand to use a direct message chatbot for customer service, working with Twitter Canada and tech company In the Chat. It launched its bot in June as a way of providing general customer service for things like lost or stolen bank cards.