Terry Fox Foundation focuses on the little things
The campaign promoting this year's run aimed to resonate with a wider audience by showing how easy a small donation could be.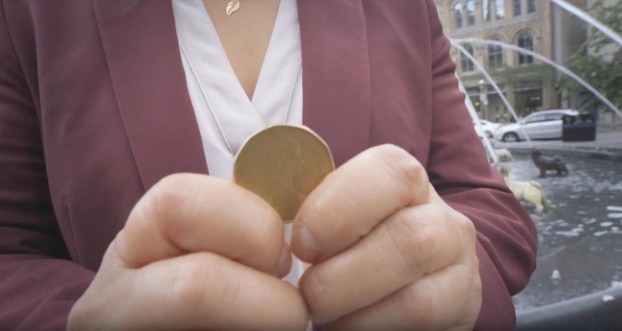 This past Sunday was the annual Terry Fox Run, a charitable run to raise money for cancer research. Most Canadians are already deeply familiar with the event and Terry himself, but in order to motivate donations from a wider audience, a campaign promoting this year's run focused on the ways little things can help.
In a TV spot, viewers see all the things they are willing to spend on a dollar on without giving it much thought, from parking metres and vending machines to street performers and fountains. The video ends with footage of Terry Fox during his Marathon of Hope and quote attributed to him: "if everyone gave just one dollar."
The Terry Fox Foundation worked with agency Grip on the campaign, which also included a special, 30-second pre-roll ad. The text over a video of Terry Fox told viewers that if they resisted their instinct to skip past the pre-roll ad and watched it until the end, The Honda Foundation – the charitable arm of the automaker, which happens to be a Grip client – would donate a dollar to the Foundation.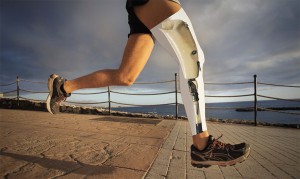 On top of all of that, the campaign included social videos and promoted posts that drove home the "just one dollar" idea, a radio ad, out-of-home and influencer outreach that involved sending Canadian personalities a compression sleeve with an image of Terry Fox's prosthetic leg on the side. The influencers were encouraged to wear the sleeve while participating in this year's run and share photos on their social channels, reminding Canadians of the ability individuals have to help find a cure for cancer.

Grip has worked with the Terry Fox Foundation to promote the Run in past years as well, but David Crichton, partner at Grip, says its the first time the agency has done a campaign of this scale.

Much of the Foundation's promotional work in recent years has been highly focused on materials and activities in schools, since that has where most of the interest and donations for the annual run comes from. Last year, Grip began helping the Foundation utilize a broader range of media platforms to reach a wider audience, especially when it came to online and social media platforms.

"We told them they had to start utilizing this other media, but then the trick on our end became finding an idea that would get people to actually donate and not just hit the like button," Crichton says.

Crichton says the "just one dollar" idea came when he saw the original quote from Fox while working on last year's campaign. When working in a crowded non-profit landscape where many organizations are all asking Canadians for their donations, focusing on such a small ask is a way to stand out and make what the Foundation is working for feel more attainable.

"Everyone is asking for money, but you almost never see an end result," he says. "That's not any charity's fault, because these are ongoing fights and there's rarely a big ta-da moment. But if you put it in the context of a small little goal like that, what it does is it makes the end result feel more achievable. And the fact that it's an idea that came from Terry himself made it even more powerful."

Official numbers and results won't be available until November, but donations, web traffic, online participation and participation in the Terry Fox Run itself all appear to be up from last year. Anecdotally,  Crichton says the discussion around the social posts has shown that the "just one dollar" has resonated with Canadians, who are realizing how easy it is to spare that money for a donation.