GoodLife ventures outside the gym
The fitness chain takes a new approach to its fall marketing, using real employees in its creative.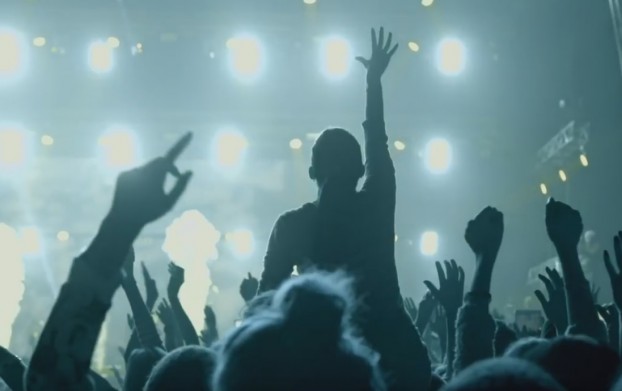 GoodLife Fitness is moving away from personalized fitness goals to challenging Canadians to live for what they want—even outside the gym.
The new "Live for It" campaign, led by the agency Doug&Partners, taps into the passion and intensity with which Canadians want to live our lives and the desire to surround ourselves with like-minded people.
"It's aligning with something [you] look forward to," says Sharon Litwin, director of marketing at GoodLife. "It's aligning with your passion, whether it's a sport, a career, a lifestyle. It's whatever you like."
In other words, it's about making a more "holistic statement" for the brand.
Last year's "Best Yourself" campaign, which featured close-ups of athletes' faces (without revealing the activity they engaged in) was "about how great you feel when you exercise—it was really focused on yourself and your own fitness goals," Litwin says. With "Live For It," "what we wanted to do was bring more energy, to make it more motivating, more inspirational."
The campaign videos are high energy, with people engaging in a variety of intense fitness activities—from running, to cycling, to basketball playing—and come with shorter 15- to six-second spots intended to drive viewers to the traditionally longer spots.
The campaign also consists of display ads, social, influencer marketing, and a new associate engagement tool: the faces of its employees.
GoodLife put out a casting call and recruited four employees for its "Live For It" ads. Litwin says the move is unusual, but seems to be effective, since employees starring in the spots are tagged on social media and in turn, share the posts to their networks.  And that has translated into faces being recognized at the gym. It's a "really different connection point," Litwin says. (Retail chain Sport Chek also recently created an employee-centric platform).
As Canada's largest fitness club chain, GoodLife is continuing to target millennials, a strategy that began with "Best Yourself," which skewed younger than its previous target of mid-30s Canadians. Based on membership numbers, Litwin says, the 18-to-32 demographic represents a "huge opportunity" for the company.
So far, Litwin says, "Live For It" has seen strong results and she says she expects the digital-focused campaign to have unusual longevity and to take the company "far into 2018." Similar GoodLife fall campaigns, launched as people are returning to their everyday routines, have tended to slow before the New Year. But the "Live For It" tagline—easily flipped to, "What do you live for?"—offers a degree of flexibility that Litwin believes will sustain it on the long term.
"There are different ways of keeping it alive," she says, "where we haven't had those opportunities before."