2017 Brands of the Year: A&W stays rooted in real
The QSR is growing among millennials thanks to a commitment to more real ingredients and less packaging waste.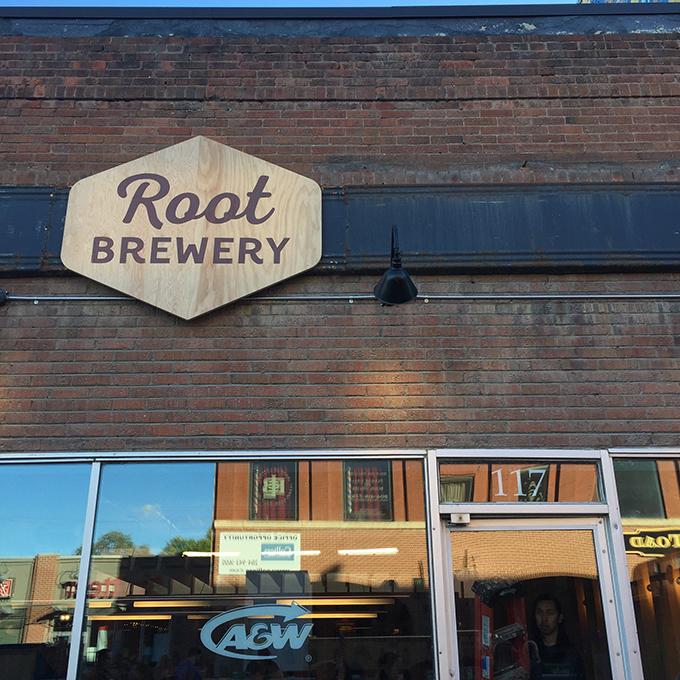 This article appears in the October 2017 issue of strategy.
We're rolling out our 2017 Brands of the Year. Here, read about how Nissan is standing out in the competitive SUV category and check back later this week for the stories behind some of this year's standout brands.
With its long tables, wooden taps and walls adorned with glass jugs, a new watering hole in downtown Winnipeg was like a flame that drew millennial moths on a summer's day.
It wasn't a hipster craft beer locale. Instead of barley and hops, the pop-up was home to sarsaparilla root, birch bark and cane sugar – some of the natural ingredients brewed into A&W's revamped root beer.
The "Root Brewery" – complete with spokesperson Allen serving up frosted mugs – was a 2017 marketing initiative tied to the overhaul of the brand's signature soda.
"It was a big deal because that's where it all started," says Tom Newitt, senior director of marketing and brand communications. "It's always been our most famous product. Typically when you say 'A&W,' root beer pops into their mind."
The new root beer recipe was the latest in a series of product shifts that have been central to the QSR's success.
"A&W has a serious commitment to strategy," Newitt says. Every three to five years, the brand embarks on a "strategic renewal," where senior leadership meets to analyze the business and set corporate goals.
A former CPG marketer in the U.K., Newitt joined the restaurant in 2013, just as it was coming out of its most recent strategic renewal that led to a greater focus on what it calls "better ingredients."
That strategy began with beef raised without the use of artificial hormones or steroids. Over the years, it has extended to chicken and pork raised without the use of antibiotic sand organic fair trade coffee. (In 2016, the chain also switched all ketchup and mustard to French's, in a bid to offer even more Canadian-made products).
The ingredients promise has also translated into the "Good Food Makes Good Food" restaurant concept. The chain aims to eliminate as much packaging as possible (drinks come in frosted glass mugs, fries sit in metal baskets, while breakfast is served with metal forks and knives, for example). The majority of the paper waste is compostable and the brand is working on eliminating the remaining waste, such as plastic straws.
"Whether it's the restaurant menu or our facilities, they all need to…speak the same language," says Rob Fussey, a 36-year A&W veteran who began cooking burgers in Winnipeg. He's now VP of marketing and concept innovation.
The "better ingredients" shift has been part of A&W's evolution away from its core baby boomer base and nostalgia-driven marketing to focus on bringing more millennial customers through its doors.
In part, that's meant expanding beyond its foothold in the suburbs (where it has drive-thrus and mall locations) and into cities, prompted by Canada's urbanization, Fussey says. "We needed to respond to that because the world was changing and we needed to change with the world."
The brand now has 900 locations across Canada; 50 are part of its urban location strategy, which began in 2010. More recently, A&W has been doubling down on expansion in Ontario and Quebec. In 2016, 21 of its 31 new locations were in those two provinces, which Newitt says have traditionally been underrepresented for the brand (its stronghold has been in Western Canada since its first location opened in 1956 in Winnipeg).
Millennials are also proving crucial for the brand's growth. In early 2016, the company introduced a new franchise model aimed at lowering the upfront investment to open a store so that the younger demographic could build more urban locations.
"It does bring something fresh to the whole business," Newitt says of the model.
The positive impact has been felt across A&W, with same store sales growth increasing 11% between 2014 and 2016, which marked the 25th straight year of systems sales growth (after a slight dip in early 2017, growth picked up again in the second quarter this year as well).
Still, strategy isn't enough without the whole organization moving forward together. Both Newitt and Fussey are quick to point to what the brand calls its "climate goals," which, coupled with the strategic renewal process, are imperative to A&W's success.
The goals are the principles for how the organization operates, from things like "we put our guests first" to inviting feedback and working with partners. Revised by management and franchisees following each strategic renewal, the behaviours guide how the QSR functions, from upper management to front-line workers.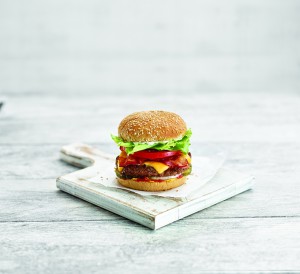 The latter has become particularly important on the marketing side in 2017. A&W visited more farms, ranches and factories to highlight in its advertising, but also to give its marketers and agency a better understanding of its ingredients promise.

"It's not just us booking a ticket and hoping that we get some great content," says Chelsea Stoelting, partner and managing director of client services at Rethink – A&W's 17-year agency partner. "We really work to understand what they do and how they do it and then to communicate that to Canadians."

Indeed, credibility has been at the core of the brand's long-running, man-on-the-street style advertising, with its spokesperson Allen interviewing real Canadians about the brand's latest "better ingredients" initiatives.

The philosophy of authenticity means creative that speaks to the audience on each platform specifically, Stoelting notes. "We don't take a TV ad and cut it down for YouTube," she says. One 2016 pre-roll ad, for example, featured Allen simply explaining that the brand's chicken is raised without antibiotics before inviting viewers to either skip the ad or have a staring contest with him.

It's also using an influencer strategy, geared toward authenticity-seeking millennials, to complement its actor-free ads. At the Root Brewery, for example, the brand captured content with chefs and bartenders brewing their own root beers, a new strategy for A&W.

The Root Brewery project signalled a shift in its marketing approach, Newitt notes. It was a first in terms of the brand creating an event and drawing people to it.

Going forward, more ideas like that will emerge as A&W evolves how it communicates its ingredients messaging. "The main thing," Newitt says, "is to keep it real."