Check it out: Office weirdos and the dreaded file search
Tech startup Yadle pulls out the quirk in a series of awkward video spots.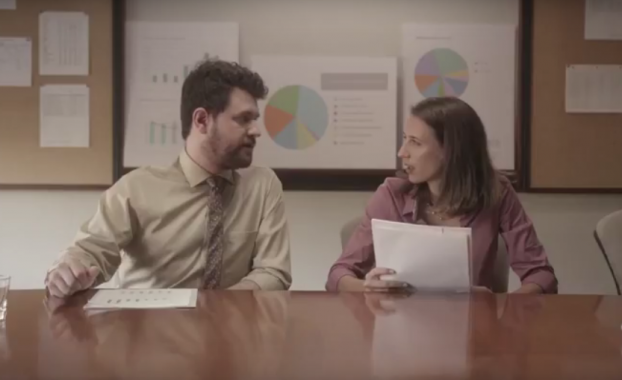 The search for a misplaced or inaccessible work file can be daunting, especially when the gatekeeper happens to be your strangest co-worker.

In a series of spots created for Yadle, a Montreal and San Francisco-based startup and files indexation service, agency Rethink puts the spotlight on the awkward workplace interactions that can follow the dreaded file hunt. Each spot begins with co-workers discussing the possible location of a missing file and concluding that the office weirdo might know where it is. Depending on the ad, the likely file owner could be Mark, who's obsessed with his bonsai tree; or Janice, a creepy wannabe ventriloquist; or Carl, the unabashed toenail clipper.

The spots suggest that with Yadle, you'll "never need to talk to them again." The service helps find, access and share files stored across devices, servers and Cloud services, so that you can find your files all on your own.

Despite the spots' comedic take on avoiding uncomfortable workplace interactions, though, Yadle CMO Eric Aubertin does say the company's business model is all about collaboration (ventriloquism aside, perhaps).