KBS Canada wins Henderson Brewing
In a surprising twist, the Toronto brewer selects a global advertising firm as its first agency partner.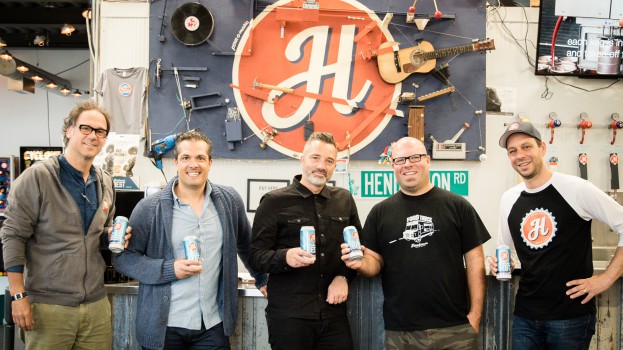 Henderson Brewing Co. has selected KBS Canada to lead its marketing efforts across the Greater Toronto Area.

The locally owned, Toronto-based brewery chose the agency following a competitive search that began last spring. The assignment includes developing Henderson's brand strategy and creative platform, with creative work expected to debut this spring, focused on the brewer's flagship beer, Henderson's Best.

Founded in 2014, Henderson has never worked with a marketing agency. With distribution in bars and restaurants throughout the GTA, and in LCBOs and beer stores throughout Ontario, it was time for the brewer to get its message out, says Steve Himel, Henderson's general manager (pictured on the left).

"Before we spent money on any kind of messaging, we knew we needed to have an agency partner to help us make sure that how we were communicating properly reflected what we were trying to say," says Himel.

Himel adds that he never expected to select KBS as Henderson's agency partner (the shop was chosen out of a group of "five or six" agencies, he says).

"I wanted to be with a tiny, local, boutique agency, because I thought that really fit our brand. But when I interviewed those people, they didn't really have the experience and strategic perspective that we were looking for," he says. "I went into that KBS meeting, expecting it to almost be a courtesy meeting, but they totally knocked my socks off."

The general manager says KBS has a "massive challenge ahead," considering the number of brands operating in the space and considering there often isn't clear differentiation between product offerings, which has caused some "category confusion."

The company's business model is about "owning Toronto," he says, which is Henderson is eyeing the rest of the province as a secondary market only.