How to avoid being a crappy client (column)
Canopy Growth CMO David Bigioni on being a better leader for your agency partners.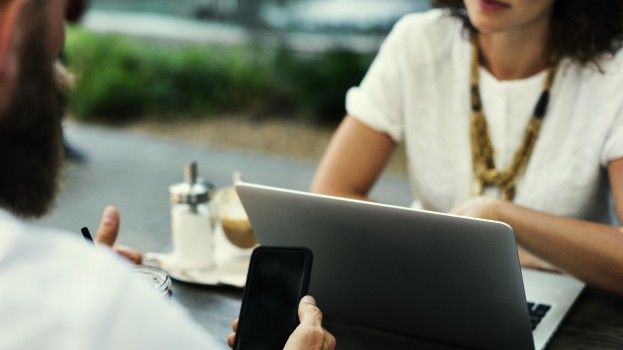 By David Bigioni
When I was running the Sunlight Laundry business in 2001 at Unilever, our agency lead at Ammirati Puris once said, "You guys are so great to work with, it's not always this way."
I remember thinking, "Doesn't everyone work like this?"
It wasn't until I spent five years agency side with Venture Communications that I really understood what she meant: how you work together makes what you do together better.
Moving into my new role as CMO for Canopy Growth Corporation, I bring with me lessons learned from my time at Unilever, Venture Communications and most recently Molson Coors.
Not sucking as a client starts with three simple principles: treat agencies fairly, see them as true partners, and strive to do great work together. Here are a few more principles I learned specifically during my time at Molson.
Have a vision. Have a purpose.
As a client, one of the most critical things is to provide direction and a vision of where you want the business to go. When I arrived at Molson in 2008, it was apparent to me that Molson Canadian was lost. The business had abdicated responsibility for strategy, the agency relationship was rocky, and the focus was advertising campaigns, not brand strategy.
So the brand team began the process of taking back responsibility for strategy. At first, the agency came along reluctantly, but by the end of the process, Molson had found a new path. With a clear direction and purpose, we were both able to move forward together.
When we introduced "Made from Canada" during the Vancouver Olympics, we saw the impact on the brand's performance immediately. Brand Stewardship is about the careful and responsible management of a brand that has been entrusted in your care – you need to own it.
Pause, once in a while.
As a client, you need to paint a picture of where you need to be in the future even when you don't know how to get there. Having the humility to admit you don't always have the answer, or the perfect way to size up a problem, is why you have agency partners around you – to help you with your biggest challenges. In the summer of 2012, Molson Canadian was getting ready to brief a Q1 campaign.
Before the briefing, I took 10 minutes to pause and review a series of From/To statements that represented where we were and where I thought we needed to get to. The discussion that followed changed our whole approach. Instead of reviewing Q1, we briefed the totality of the challenges the brand needed to address the following week.
That pause made way for the Molson Canadian Beer Fridge and had a positive impact on the brand's performance in 2013 and 2014.
Celebrate the wins, share the losses.
I love when we pull both teams together to celebrate key business milestones or a campaign that has exceeded expectations. But the same is true for when we miss the mark. Inevitably, when you are trying to break through in a cluttered market, you occasionally get it wrong. How you respond to those situations is important. I have always believed in the adage "We briefed it. You sold it. We bought it. That means it's ours."

In 2014, we had just moved agencies on Coors Light and were under pressure to get new work on air. While we bought a new campaign, the shoot was a challenge and the edit never really delivered the idea in the way we had all hoped.

To be clear – it was a bust.

When I pulled the team together, I reinforced that the miss was collectively ours. And we got back to work. Ultimately, we decided to move the business a few months later, but not without open dialogue and trying to make it work together.

Not sucking as a client shouldn't be hard, but it does take work, strong leadership and a commitment to move the business forward. Good luck.