Olivieri stays social at 60
The pasta brand undertakes its biggest-ever digital push in an anniversary campaign aimed at driving engagement and promoting its newest products.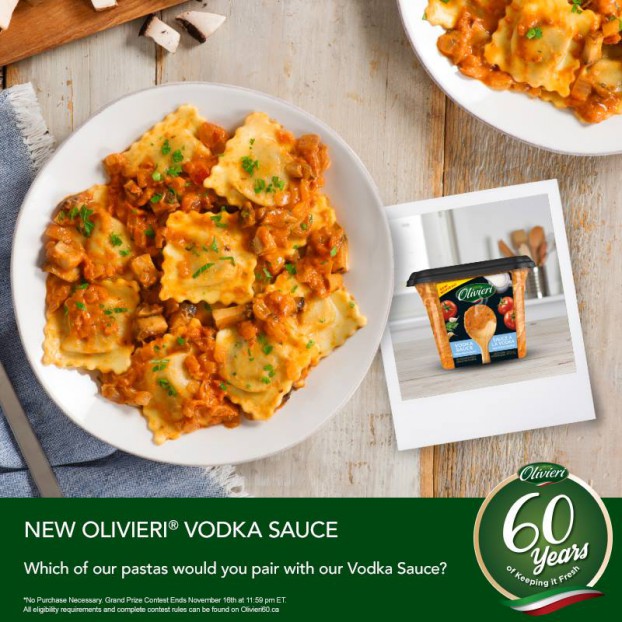 Oliveri has turned to social to build engagement around its brand as it turns 60.

The new "60 Years of Keeping it Fresh" campaign, led by Montreal's Bam Strategy, is the brand's largest digital campaign so far, says Lori Brick, senior marketing manager at Catelli Foods.

It centres on a 60 day-long Facebook contest (which began Sept. 18), with daily posts offering up prizes that change each day – such as Olivieri products, coupons, gift cards or kitchen items – to those who engage through comments or likes. Consumers can also enter the grand prize contest on Olivieri's microsite to win a $6,000 kitchen makeover.

The content is specifically built around themes including recipes, cooking tips, facts and quizzes and nostalgia, with "throwback Thursday" posts offering up content from the brand's past, like photos of what its delivery trucks used to look like. Olivieri has also tapped about a dozen influencers to create recipes and blog posts, also driving to the contest, Brick says.

The campaign is, in part, serving as a platform for Olivieri to promote some of its newer products in its portfolio, including two new sauces and its skillet gnocchi, launched earlier this year, she says.

The goal is to engage with consumers, specifically moms with kids under 18 in the household, she says. Pasta is an important meal choice for families and the brand is already seeing engagement from consumers who are commenting on social about the role the brand plays in helping them get a quick dinner on the table, Brick says.