Boeing tries to make its mark on Canada
Should the company have positioned itself differently following its spat with Bombardier?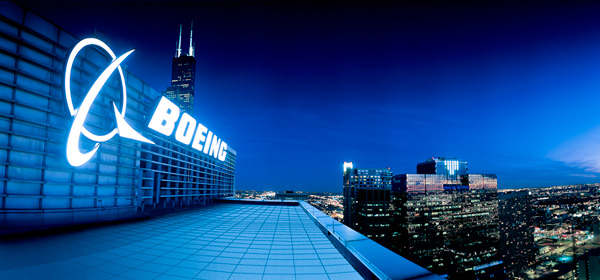 Boeing has launched an outreach campaign to raise awareness of the company's economic impact in Canada – a move that follows criticism over its trade dispute with its Canadian competitor Bombardier.
The new campaign promotes Boeing's nearly 100-year history in the country – as well as its 560 Canadian suppliers, more than 17,500 supplier network employees, and more than 2,000 Boeing Canada employees – through traditional and digital media outlets.
Kim Westenskow, managing director of Boeing Canada, said in a press release that as the largest non-Canadian aerospace manufacturer in the country, Boeing contributes approximately $4 billion dollars annually to Canada's economic growth and development. That would amount to nearly 14% of the country's entire aerospace economic impact.
Boeing declined a request for an interview and would not provide more information about the strategy behind the campaign.
Boeing filed a complaint with the United States Department of Commerce in April, claiming Bombardier received an unfair amount of subsidies from the Canadian and Quebec governments.  The complaint resulted in a proposal by the U.S. government to impose massive new tariffs on the Canadian planes and trains manufacturer. Bombardier would pay nearly 300% in duties on its delivery of up to 125 C Series commercial jets to Delta Airlines next year.
Many saw the move as a way for Boeing, the world's largest aerospace company, to keep Bombardier out of the U.S. market. In response, the Canadian government threatened to cancel the purchase of 18 Boeing Super Hornets needed to support the air force's aging fleet of CF-18s.
Boeing's efforts signal the company is trying to avoid being cast as the "bad guy" in the debate over tariffs imposed on Canadian competitor Bombardier, says Kenneth Wong, a professor of marketing and business strategy at Queen's University's Smith School of Business.
But he says that rather than try to position itself as a long-time supporter of the Canadian economy, Boeing should have framed the issue as a battle between two industrial heavyweights. He says it would have been better for the company to present itself as being on the right side of the debate: "Nothing personal to Canada or the Canadian government. This is about how businesses compete globally."
On Monday, Bombardier announced it has sold control of the C Series to Europe-based aerospace manufacturer Airbus Group. The deal may end the trade dispute, since Airbus could decide to build the C Series in its manufacturing plant in Alabama, thereby skirting U.S. duties.