Department stores still important for fashion shoppers
Those who are boosting their budgets still frequent the traditional format.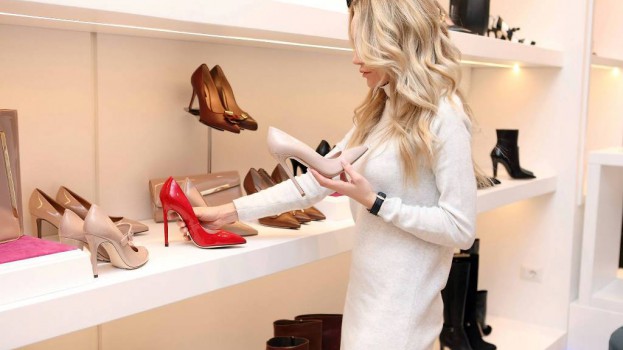 People seem to be spending less time shopping for fashion in Canada, but among those spending more, department stores remain a major part of that experience.
Research firm Leger and Dig360 Consulting conducted a study of more than 1,500 Canadian adults in May 2017 to gather perceptions of a retail format in flux. Canada's major department stores are trying to stabilize their footing in a disrupted market that will soon see the departure of one Canadian stalwart – Sears – while newer imports such as Nordstroms and vie for share.
The study looks exclusively at fashion retail as a "lead indicator" of the category's fortunes.
It found fashion shopping is edging downward, with 31% of Canadians saying they've shopped for clothes less over the last two years. Only 14% say they're doing so more. The declines cross all income levels, although those households making less than $40,000 annually represent the largest group in decline at 37%.
The survey data, sliced along gender lines, also revealed that 37% of women report shopping less for fashion during the last two years.
However, department stores factor prominently among those shopping for fashion more. Seventy-six per cent of those who say they're shopping more often did so in a department store in the year prior to the survey. Approximately two-thirds of Canadians say they appreciate that multiple brands are available in this retail format (versus the 25% who say they prefer to shop in brands' standalone stores).
Pricing at the major chains is also a factor in getting people flipping through the racks. A large majority (72%) of those polled said they "normally wait for sales to shop department store."
Holt Renfrew rated as the store most respondents deemed expensive (96%), with 61% saying it as "way too expensive." An equal percentage said Saks was "way too expensive," with Saks Off 5th ranking immediately behind at 53% and Nordstrom at 47%.
Sears' slide
With Sears Canada shuttering after declaring bankruptcy, it's interesting to see how it rated among fashion shoppers nationwide. Sears has one of the largest national retail footprints of the stores included in the survey. Along with Hudson's Bay Company, Leger said the two stores had "the highest shopping incidence" with 31% of shoppers hitting a Hudson's Bay location and 28% entering Sears.

"Unfortunately for Sears, this means it is strongest is smaller towns, particularly Atlantic Canada and the Prairies which feature more frugal fashion tastes than their urban counterparts," the report's authors said.

The majority (65%) of those who'd walked through Sears' doors were over 45 years old, according to the survey, "an age at which we know spending on fashion to begin to significantly decline." Among younger shoppers, the survey points to Nordstrom as capturing more foot traffic in the 18-24 age group over the year – 13% of surveyed shoppers – compared to Sears' 5%.

"In addition, 11% have reduced their shopping at Sears and 13% have stopped shopping Sears in the recent past – significantly higher than other department stores," the report said. "This performance drop included its base: 21% of those ages 55-64 stopped shopping here altogether."