NB Liquor will handle weed retail in New Brunswick
The province opts for a Crown corporation model and is currently seeking tenders for 20 retail locations.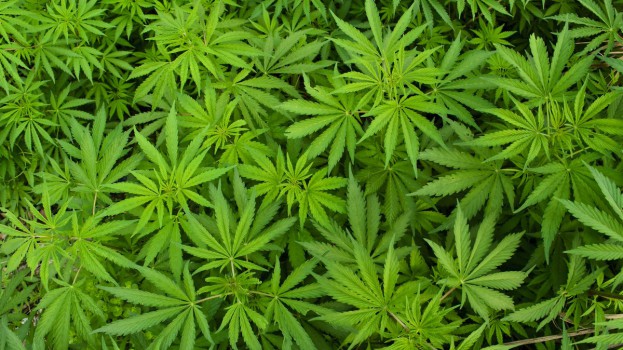 The government of New Brunswick has revealed additional details of its plan for the sale of cannabis when it is legalized next year, enlisting the Crown corporation that currently oversees alcohol sales in the province to oversee retail locations.

NB Liquor will operate recreational cannabis retail locations through a new subsidiary. The stores will be mandated to oversee, conduct and manage the sale of recreational cannabis, though must operate under rules, terms and conditions set by the Crown corporation.

Much the plan announced earlier this fall by the governments of Ontario and Alberta, cannabis in New Brunswick will be sold in stand-alone retail locations that operate independently of liquor stores. Identification will be required to enter the stores in order to ensure all patrons are over the legal age to purchase cannabis (the province has yet to officially set its age limit, though a legislative report previously released by the province has suggested 19). Retail locations will avoid having external displays that make products visible from the street, while all products within the stores will remain under glass until purchase.

There will also be an online platform for purchase, with options for both in-store pickup and home delivery.

NB Liquor has also issued tenders for potential cannabis retail locations. The province says it plans to have up to 20 stores operational in 15 communities across the province by next year, with more being added based on consumer demand.

That works out to roughly one store for every 37,882 residents of the province. By comparison, Ontario's plan to have 40 locations operational by July 1, 2018 works out to one location for every 353,390 residents. If Ontario sticks to its plan to have 150 locations open by 2020, that will be one store for every 94,237 residents.

NB Liquor currently operates 43 corporate retail outlets for the purchase of alcohol, along with 85 licenced private agency stores and 44 grocery stores permitted to sell wine.

"Advice we have heard from other jurisdictions that have legalized cannabis, like Colorado and Washington, is to start with tight government oversight, which is what we are doing," Finance Minister Cathy Rogers said in a press release. "NB Liquor has experience in the retail market and we believe their knowledge and expertise will provide a smooth transition into this new market."

Brian Harriman, CEO of NB Liquor, added that while cannabis stores "will operate with more regulation and control" than its retail network of liquor stores, an emphasis will still be placed on creating a pleasant retail experience for consumers.

New Brunswick had previously said it would create a new Crown corporation that would oversee the sale of recreational cannabis, though the actual operation of retail locations would be handled by a separate entity.

New Brunswick is also the only province thus far to announce partnerships with licensed producers to help provide a supply of cannabis for its stores through deals with Canopy Growth – currently the largest producer of medicial cannabis – and Organigram – a local producer based in Moncton.

Recreational cannabis sales in Ontario will also be handled by its crown corporation in charge of alcohol sales, the LCBO. Alberta, the only other province to announce its preliminary cannabis plans, has not said whether retail will be handled by a private or public entity, but is currently seeking feedback as to which is the best way forward. British Columbia Premier John Horgan has said the province may be open to working with existing "grey market" dispensaries to establish a mixture of public and private stores to ensure retail sales can begin by July 1.