Samsung Pay opens to Scotiabank, ATB customers
The mobile wallet now supports Interac, letting an expanded user base load debit cards into the app.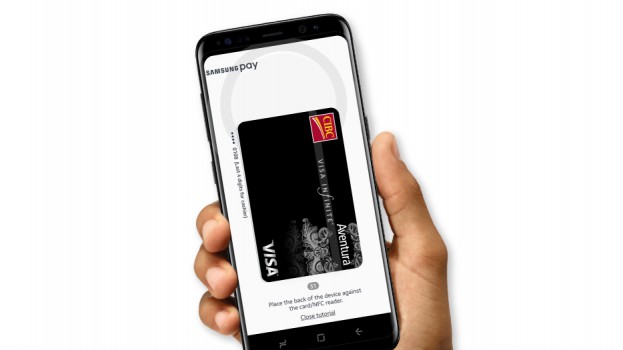 Samsung has expanded the potential user base for its mobile wallet app by opening it up to customers from more Canadian banks.

Previously only available in Canada to CIBC customers, Scotiabank and ATB Financial clients will now be able to load cards issued by their bank into Samsung Pay.

In addition to bringing new financial institutions into the fold, Samsung Pay has also announced full Interac support, allowing users to load debit cards into the app in addition to credit cards and loyalty cards from Air Miles and Scene.

Samsung Pay, similar to other mobile wallet apps, gives users a single place to store all their payment options digitally and use their phone to pay at any merchant that has NFC or "tap" enabled payment terminals.

The new partnerships look to extend Samsung's reach into mobile wallet space, where usage is currently stagnant but expected to grow in the coming years. However, Samsung's service faces stiff competition from Apple and Android's offerings, both of which currently offer support for a greater number of Canadian financial institutions.