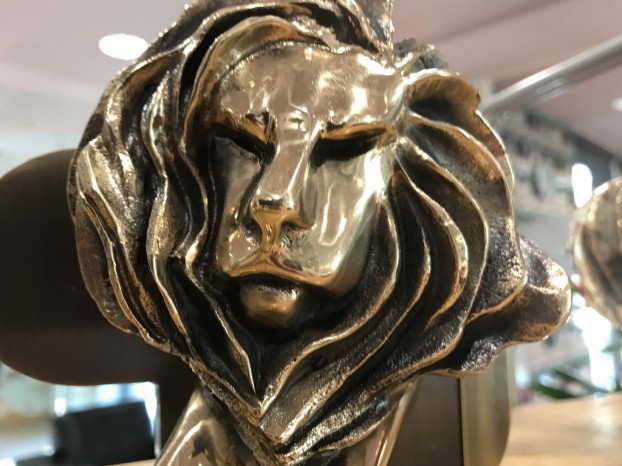 Cannes Lions has announced a number of sweeping changes and new initiatives meant to create a better delegate experience, increase competitiveness and reduce the cost of attending the festival.
The festival will be moving from an eight-day festival to a streamlined five-day festival running from Monday to Friday, as well as a host of other changes to its awards categories, entry rules and the way content and award galas during the week are organized. Cannes Lions has also revealed new initiatives and exclusive offers that aim to make attending the festival more cost effective.
A number of holding companies and agency networks have taken issue with the rising cost of participating in the festival in recent years, most notably Publicis Groupe, which suspended participation from all awards programs for a year to help fund a new AI-powered internal platform called Marcel. Publicis applauded Cannes Lions parent company Ascential in a statement. While it will still not be participating next year, the holding company said that it would "actively participate" in the festival again in 2019.
New and eliminated categories
The Cyber, Integrated and Promo Lions will be retired as part of the new awards structure, but much of the work that would otherwise been entered in those categories will still have a home, be it in one of the other existing Lions or one of the five new categories the festival is launching.
The Social & Influencer Lions, as the name suggests, will recognize creative social and influencer marketing solutions. The Creative eCommerce Lions will recognize where creative and innovative work in ecommerce and payment solutions optimized the customer experience, increased engagement and led to greater commercial success.
The Brand Experience & Activation Lions will be similar to the Promo and Activation Lions, with a refined mission to "celebrate creative, comprehensive brand building through the next level use of experience design, activation, immersive, retail and 360 customer engagement." The Industry Craft Lions have also been created by separating the craft categories from the Print, Outdoor and Design Lions.
The Sustainable Development Goals Lion will "celebrate creative problem solving, solutions or other initiatives that harness creativity and seek to positively impact the world." Specifically, winning work will have to contribute to or advance the United Nations' 2030 Agenda for Sustainable Development.
Throughout the festival, charity work will also be presented to juries separately from client work and awarded separately during shows, with the end goal to eventually have all charity work appear only in the festival's new "Good" content track by 2020 (more info on which can be seen below).
The changes have also seen 120 sub-categories eliminated to make the process simpler, fairer and to limit the number of times a single piece of work can win.
A revamped scoring and entry system
To increase competitiveness and make it harder for a handful of campaigns to dominate the awards, a new entry cap for the 2018 edition of the festival means that each piece of work can only be entered into a maximum of six Lions.
The scoring system that determines things like the festival's Agency of the Year award and the agency and country rankings has also been tweaked, offering more of a reward for actually winning a Lion, as opposed to simply appearing on a shortlist. Shortlist mentions and Bronze Lion wins will still be worth one and three points, respectively, but Silver wins will now be worth seven points (up from five), Gold worth 15 points (up from seven) and Grand Prix wins will be worth 30 points (up from 15). Grand Prix wins in the highly competitive Titanium and Creative Effectiveness categories will be worth 35 points, a new addition for 2018.
New content tracks and fewer "festivals within the festival"
Lions Entertainment and Lions Innovation will no longer be stand-alone events, but will rather be integrated into the rest of the festival. Lions Health will remain separate – taking place during the first two days of the festival and accessible through its own dedicated pass – but attendees will also have access to two days of Lions Innovation programming.
The festival has created nine "tracks," which will drive the development of its programs and help delegates more easily navigate the content presented during the week. Each of the Lions will also be grouped under each track, which each represent a different part of successful creative work. Also, Cannes Lions is opening up applications to be a speaker during the festival and will accept pitches from any one of any background that might be relevant to festival delegates.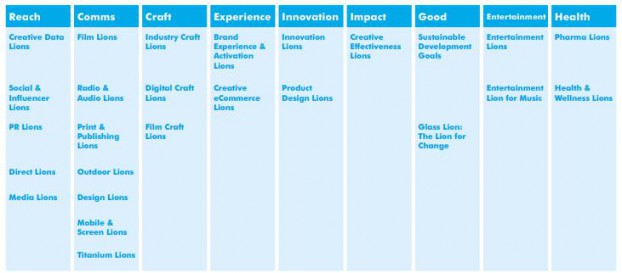 Other ways to find savings during the festival
The price of a full delegate pass to the festival has been reduced by 900 euros. Further, any agency that submitted 15 or more entries to the previous year's festival will receive one free Young Lions pass to be given to someone in their office, which will total 656 free passes in 2018.
Cannes Lions will continue to stream the awards ceremonies through digital platforms, but will also be increasing the number of public screens from which every award presentation can be watched, as well as the number of panels and speaker sessions that can be viewed for free online.
A package exclusive to Cannes delegates created in partnership with city will also aim to help reduce some of the other costs associated with the festival. That includes a capped rate on taxis from Nice's airport to Cannes, a price freeze on hotel rates, fixed-price menus at more than 50 restaurants, expanded free WiFi coverage and line-skipping privileges at the airport.