Tokyo Smoke fills its executive ranks
The cannabis lifestyle brand brings in a president, VP of marketing and head of content to prepare for legalization.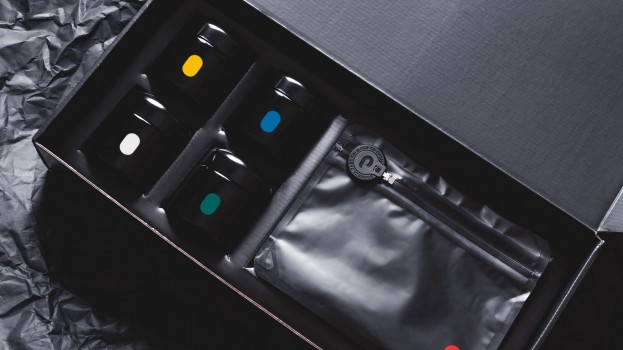 Tokyo Smoke added some positions to its leadership team over the last few months.

The cannabis lifestyle brand has hired Brian Polsinello as president, Felicia Snyder as VP of strategy and marketing and Odessa Paloma Parker as head of content. All three are new positions at the company, which is further developing its existing internal team as it prepares for recreational cannabis legalization in July.

Polsinello has spent the last seven years at management consultancy Bain & Company, where he was most recently a manager and has held roles in its Toronto and London offices.

Snyder most recently worked in the business development division of Samsung, and has also held roles at Google, Globe Electric and consultancy Oliver Wyman. At Tokyo Smoke, she joins a marketing team that includes Josh Lyon, head of marketing and partnerships, and Daniel Okorn, director of experiential marketing, who joined the company in May.

Parker spent the last three years as fashion editor at The Globe and Mail. She has also been a freelance stylist with talent agency Judy and founded fashion magazine Plaid. In her new role, Parker will develop content for Tokyo Smoke as well as Van der Pop, a Seattle-based, female-focused cannabis lifestyle brand Tokyo Smoke acquired in February.

"The breadth and depth of expertise of the people we've assembled is invaluable to Tokyo Smoke continuing to lead the evolution of the cannabis industry, cementing our efforts to position ourselves as a leading retailer in North America," said Alan Gertner, co-founder and CEO of Tokyo Smoke, in a press release. "We're extremely fortunate to have brought together such an amazing team of thoughtful, intelligent experts from the retail, cannabis, finance, design, marketing and creative fields, who will provide great guidance as Tokyo Smoke rapidly scales for growth."

Polsinello and Parker both joined Tokyo Smoke over the summer, while Snyder joined in November.

Through its storefronts and ecommerce platform, Tokyo Smoke sells accessories, fashion and home goods, and aims to provide high-end, design-focused products. In August, it brought that brand positioning to a partnership with licensed producer Aphria to create its own branded strain of medical cannabis, the first time a consumer brand had done so in Canada. It also reached a partnership with producer WeedMD to do something similar with the Van der Pop brand.

Tokyo Smoke currently has four locations in Toronto – including a recently opened new flagship – with a fifth opening by the end of the year. It also plans to open locations in Seattle and Calgary this month, the latter of which is part of plan to expand its presence outside of Ontario.