GE Appliances is following a new digital path
The newly-acquired home appliance company has a new brand to build online.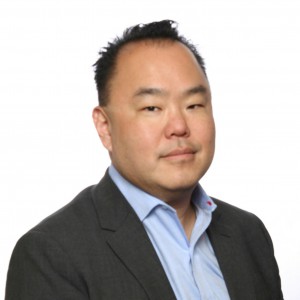 The appointment of a new agency partner in Canada has signaled that GE Appliances is making digital a big part of its marketing foundation in a year that will see renewed investment and new products to sell.

Following the sale of GE's appliance division to China's Haier for US$5.6 billion last year, the marketing team has grown. There is also new investment in product development and media budgets, and even a new internal digital marketing team, a first for the brand (the old parent company, GE, had spent its pre-sale time containing costs to make GE Appliances an attractive buy).

Bob Park, chief of brands at GE Appliances in Canada, says his team is now at 20 people and growing. The new owners are hands off, trusting his team's regional expertise to move the needle. But they want to see their own Haier brand make a move into the Canadian market.

To make that happen, Park is expanding the digital-first approach he took last year with the company's Monogram product line.

Park has been with GE since 2012, having arrived with category experience at Samsung Canada and Deloitte. He was put in charge of marketing and sales for the Monogram line of luxury appliances in 2016. Whereas previous marketing programs relied on a fairly run-of-the-mill media mix (print, online display and the like), Park's campaign took a different approach.

Park says Monogram's design-forward, up-market offering was best suited to upscale homeowners who were more likely hire someone to redesign a kitchen for them (when compared to the average homeowner). So, the brand targeted home designers through online branded content to get Monogram in their consideration set and have them act as brand ambassadors.

Park says traffic to the website was "phenomenal" during and after the campaign, and sales performed well.

Haier's product line, in comparison, is more Asian- and European-influenced, and better suited to urban kitchens and condos. So designers won't be the target this time around, but GE Appliances will be looking for guidance on a digital-first influencer campaign from both its new internal team and new agency partner, No Fixed Address.