The FPAQ's first push to promote Quebec maple
The province's maple syrup producers aim to get Quebecers to consume maple products more frequently.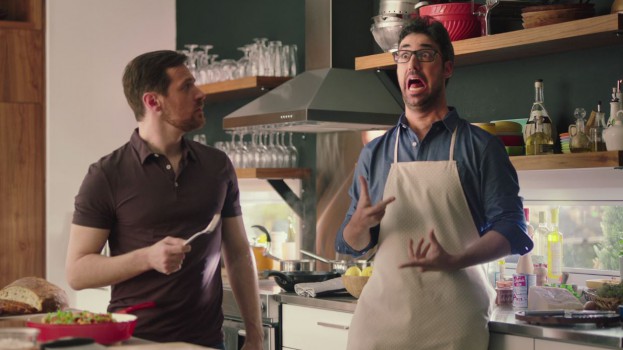 The Federation of Quebec Maple Syrup Producers (FPAQ) has launched its first integrated marketing campaign following the December debut of its new brand image for Quebec maple syrup products.

The FPAQ has rolled out its "Incredible Maple" campaign gradually, starting with the unveiling of its new Maple from Canada logo during the final weeks of 2017. That was followed by a French-only TV commercial that aired on Radio-Canada's Bye Bye 2017 year-end special on Dec. 31, targeting the Quebec consumer market. The campaign's remaining assets – including two 15-second spots, social media content and a new website – began being circulated on Jan. 15. KBS led on creative.

The hero spot aired in 15- and 30-second formats. It's intended to have a higher emotional impact than the others and to help Quebecers "rediscover" maple products, according to Nathalie Langlois, the FPAQ's director of promotion, innovation and market development.

The additional 15-second "Incredible Ingredient" spots are meant to complement and support the initial commercial, which is no longer in market. They feature everyday Quebecers who are hyper-enthusiastic about the flavour and qualities of maple, and will be in-market until the end of February.

Maple syrup is found in 95% of Quebec homes, giving it unusually high penetration, but Langlois says consumers only use the product about 66 times per year, by the FPAQ's count. "There's an opportunity here, because people love it, so we can explain to them how to be able to use it more often," says Langlois. The FPAQ wants to focus on maple's versatility, she says, reminding consumers that it can be used in variety of recipes, including vinaigrettes, caramelized gnocchi and smoothies. But while it wants to increase maple's usage frequency, the goal is also to enhance its value in the minds of consumers.

Langlois says "Incredible Maple" is intended to create awareness in the product's "province of origin." The FPAQ represents Quebec's roughly 7,300 maple businesses and helps market their products internationally. The organization has been pursuing new markets internationally with the goal of increasing global maple syrup sales by 66% come 2023.