Nourish Food Marketing's grocery retail trends for 2018
Retailers and food marketers can expect large-scale disruption in the space, as e-commerce food sales continue to rise.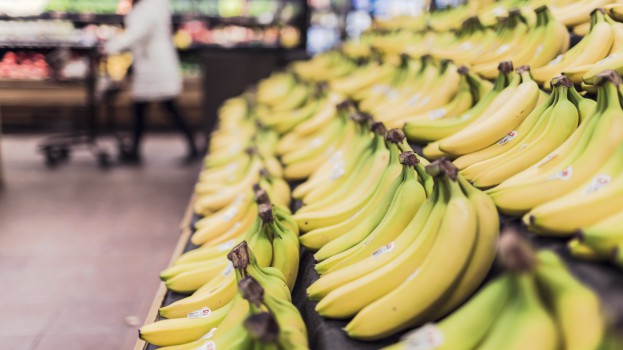 In the year ahead, retailers and food marketers can expect the grocery retail space to continue being disrupted by the rise of online grocery shopping, declines in meal planning and increased consumer skepticism regarding food labels and packaging, according to a new report from Nourish Food Marketing.

The 2018 Nourish Trend Report suggests grocery retailers will need to become "destinations in their own right" and offer an experience that goes beyond traditional retailing if customers are to continue shopping in-store. While the report notes that one of the biggest challenges facing online retailers is that "consumers enjoy shopping in person, with some seeing it as an act of love rather than a chore," there's no denying that e-commerce grocery is poised to explode. The report cites Nielsen figures predicting e-commerce grocery sales will grow to 20% of total sales by 2025, up from 2% today.

Nourish predicts that shoppers can expect more easy meal solutions to become available. Citing Mintel numbers, the report notes that 39% of Canadian grocery shoppers believe that supermarkets should "organize food by meal occasion." That comes as consumers spend less and less time planning their meals ahead of time. Considering the US meal kit delivery services market has reached $5 billion in sales, Nourish wonders if its time for online grocery retailers to launch their own meal-planning services.

When it comes to health claims on food and beverage packaging, Mintel has found that only one in five Canadians trust them. The report points to another study out of Dalhousie University that found that 63% of consumers are worried about food fraud – meaning they feel the claims made on food packaging doesn't necessarily align with what they're eating. As a result, Nourish predicts the call for more transparency and accountability from food retailers and manufacturers will only continue to grow louder.

With 20 to 40% of produce being wasted before it enters stores, Nourish notes that some retailers have begun "relaxing their standards and are instead branding, celebrating and selling imperfect produce." Examples include spent beer grain ending up in bread and granola bars (instead of animal feed), and leftover vegetables and fruits being used for stocks or in cocktails. In an attempt to tackle food waste a different way, Longo's and Farm Boy are turning to tech, using the Flashfood app to let customers know when foods nearing their "best before" date are about to go on sale.