Check it out: YMCA's fun for the family
The organization differentiates its fitness offering by showing the whole gang.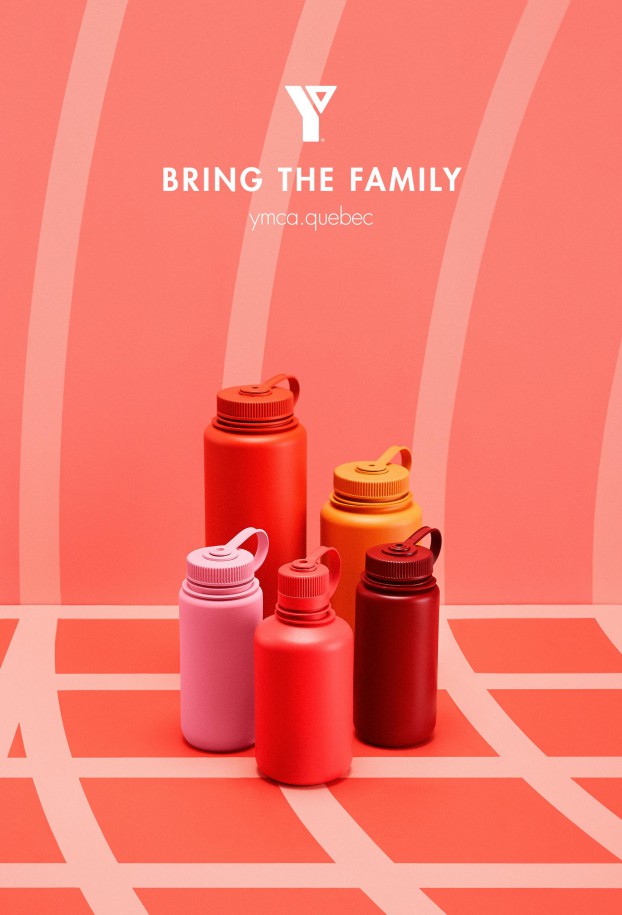 Getting in shape is already tough enough, but its even more difficult when you're constantly having to find someone to watch the kids every time you want to visit the gym.
The YMCA is looking to emphasize the fact that, unlike many other gyms, it offers classes and group activities for the entire family. That means not having to skip a workout because you don't want to leave the kids at home – or, better yet, giving you a way to help your kids stay active as well.
Created by Ogilvy Montreal, a series of out-of-home ads show objects representing different things you can do at the YMCA – from water bottles to yoga mats to pool flippers – arranged to recreate a typical family photo.
The campaign is the latest effort by the YMCA to promote its fitness facilities and classes, as well as compete with gym chains. In the fall, the organization's Toronto branch launched its own campaign that aimed to create a stronger connection between working out at its facilities and supporting its many social good programs.