Cara to merge with The Keg
The restaurant group strengthens its presence in the upscale market as part of an aggressive growth plan.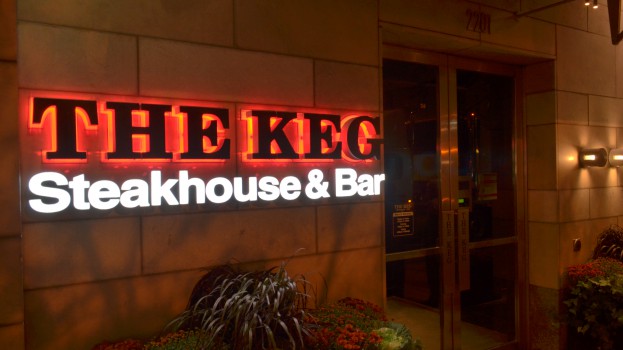 Cara Operations will be adding a new brand to its expanding portfolio of restaurants, announcing today that it would be acquiring The Keg in a $200 million deal.
The Keg currently operates 106 locations, bringing the total size of the Cara network to 1,365 restaurants across its portfolio of brands. In a release announcing the deal, Cara said that its size, combined with The Keg, will "provide synergistic opportunities in marketing, real estate and overall costs" that will help foster further growth at The Keg, as well as Cara's other restaurant brands.
As part of the merger, Keg Restaurants president and CEO David Aisenstat will remain in his role, while also assuming leadership over Cara's other upscale dining brands The Bier Markt, Milestones and The Landing Group. Cara said giving Aisenstat oversight of the group's upscale portfolio will allow him to inject the brands with the same factors that have contributed to The Keg's success.
In the press release, Cara said that The Keg "has established an enviable brand name and reputation" over the last 45 years, and says the addition of the "iconic brand" brings several strategic benefits that fit with its long-term goals.
According to Cara's most recent quarterly report, the company had a 36.9% increase in year-over-year sales and a 30.1% increase in operating EBITDA for the 13 weeks ending Sept. 24, largely attributed to the acquisition of new brands and opening of new locations. However, same-restaurant sales growth was flat at 0.9%.
To perform in a competitive restaurant industry, the company has stated that its strategy is to use its size (which has grown thanks to numerous acquisitions in recent years) as a competitive advantage, by getting access to "lower food costs through greater purchasing power, the ability to generate sales through more efficient advertising dollars, stronger selection of sites and a long history and expertise in real estate negotiations," according to its quarterly report.
Last year, Cara also acquired Toronto-based casual dining chain Pickle Barrel. In 2016, the company strengthened its presence in both Quebec and Western Canada with the acquisitions of chicken restaurant St. Hubert and majority ownership of the banners operated by the Original Joe's group: Original Joe's Restaurant & Bar, State & Main Kitchen Bar and Elephant & Castle Pub and Restaurant.
Cara also says it will change its corporate name once the deal has closed.